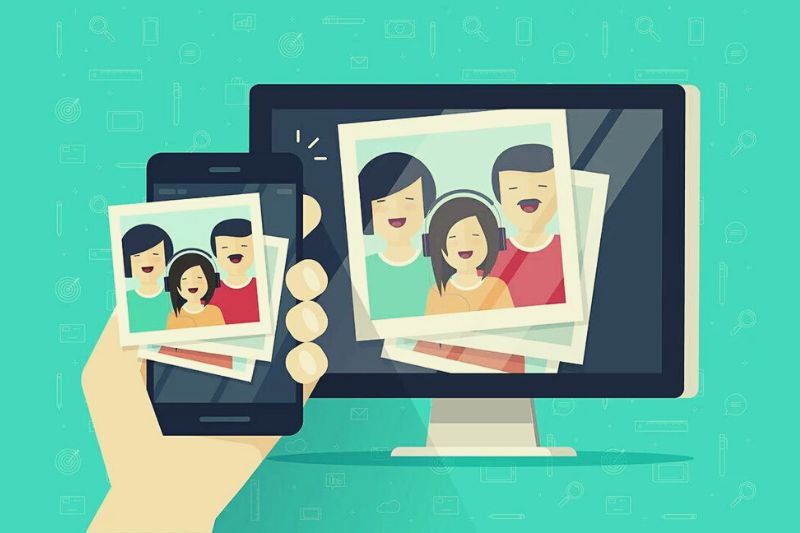 We usually need something on our mobile or computer to save photos or images we find on the Internet, which not everyone knows how to do on all platforms. For this reason, we are going to teach you the steps to follow, and we are going to show you the main problems that may appear.
At the end of this tutorial, you will be able to save and store all the images that interest you in the memory of your computer or mobile phone so that you don't lose sight of them.
This will mark a before and after in the technology domain through a few steps that, as you can see, are accessible to anyone with the help of the tutorial.
Download and save photos from the Internet
The network is full of images of all styles, making it almost impossible not to find what we are looking for.
It does not matter the search engine we use. Both in Google and the rest of the alternatives, we will be able to come across the image we need.
Remember that not all images are worth or can be used freely since some image banks offer us free access to photographs to use in jobs, thus avoiding legal problems.
On these web pages, downloading images is usually simpler since we do not find a button directly that offers us the download.
But anyway, sometimes it can give us an error, and we will have to resort to the processes we teach.
Steps to save photos on mobile
To start with the steps, we will first access the web from which we want to save the image or do it in Google.
We must keep our fingers pressed on the mobile for the desired image.
This will open a series of options, among which we will come across the option that says "Download image."
Once we put in this option, it will be stored inside the gallery, and we can consult it when needed.
In this way, we can also share only the image through social networks, WhatsApp messages, or attach it to an email.
But as we mentioned before, it is essential to indicate the font in specific works and not use fonts in others based on legal needs.
Download photos to the computer
In this case, the process is not too different from mobile, and we could even say it is simpler in many cases.
We will only revisit the desired website, search for the Google images we want and then click on it with the right mouse button.
This will open a panel with different options, which we need: " Save image as. "
After clicking on the option, we have to choose where we want to store the image and a name to quickly identify it or leave it as it comes by default.
Then we access the chosen route to save it, being able to see it and do everything we need with the image.
Common problems that can arise
Once we have downloaded the desired image, a problem may arise that prevents us from displaying the image correctly.
Next, we do a short review of some of the most common problems that we can find.
The downloaded photo cannot be viewed
One of the errors that can appear when we have saved an image occurs when we try to open it.
This directly prevents us from loading the image, or an error is displayed that warns us that the file has not been supported and, therefore, we cannot see it.
This problem has nothing to do with our device but with the image.
Some images are posted so other people can't use them as quickly, which leads to them being stored with extensions that don't exist.
Instead of. JPG, we can see that it appears with a letter added; thus, it will not load.
In this case, you only have to right-click or go through the file manager on the name and choose "Rename."
Now we choose a new name, and at the end, we will write. JPG or. PNG correctly.
Touching will modify the file, allowing us to see it.
The image is tiny
The problem of small images also goes back a long way and is directly related to image search engines.
In many cases, Google shows us a little minute of the image, and to be able to download it in large size, it is not enough to specify it in the filters.
Once we see the image, we have to touch first with the right button and then choose to open the image in a new tab.
Also Read : Edit Your PDF Online Without Effort Or Programs Installed