Discovering CMMS or Computer Aided Maintenance Management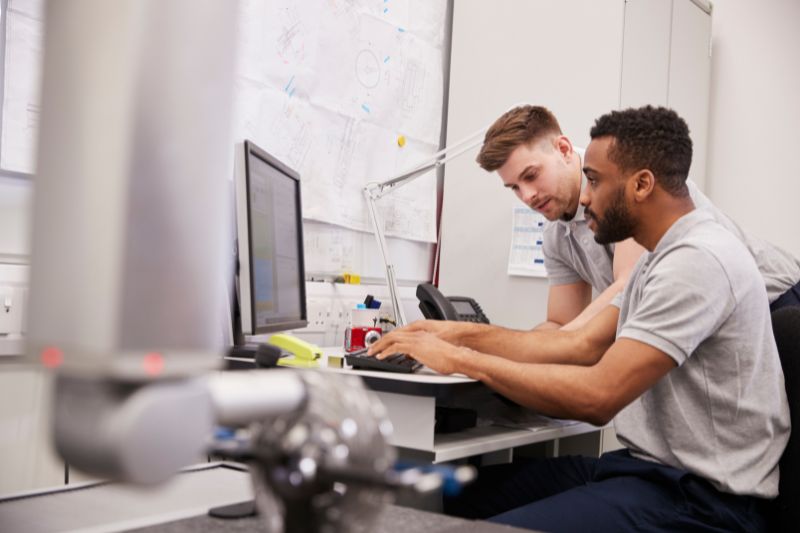 Under these acronyms hides the world of management of type Business Assets. Its equivalent name in English which they are also known as CMMS, an abbreviation for Computerized Maintenance Management System.
But, what is GMAO?
Well, we are looking for parallelism with the concept of CRM where the customer is put at the center, and a CMMS puts the asset at the center, linking everything that affects him with it:
Financial aspects: acquisition, amortization.

Life cycle: installation, maintenance, disassembly, removal.

User manuals.

Pieces that compose it (or sub-assets).

Scheduled maintenance plan.

Work orders and incidents that occur.

Management of external companies that maintain: manufacturer, maintainers.

The link between assets and map.

Location and movement.

Personal and physical security elements.
Sometimes the approach is different, depending on the tools available and known in the organization. For example, ticketing tools are ideal for managing the life cycle of an incident or problem ( ITIL ). Still, the management of the assets it affects is usually reflected through fixed lists or updated by batch processes that are not managed in the tool except through complex, specialized modules or custom code.
Other times these assets are managed in the ERP, for the part that affects logistics, operations, and purchases, less in other factors, but it is also not a comprehensive approach, and other tools are required to complement the tasks and procedures carried out. Perform with him.
CMMS: direct benefits to the daily operations of organizations
There are CMMS organizations of many types, from hospitals, complete buildings (facility services), industrial plant machinery, railway Infrastructure, etc. The CMMS in all of them becomes a fundamental part of their correct daily operations due to its benefits. Some of them:
Centralized management, easy access.

Resource Optimization.

Helps to comply with legal requirements in aspects of maintenance and revisions.

Complete as an Out-of-the-box solution from the beginning but perfectly integrable with other company systems.
At Incom, we work with one of the most powerful on the market, Carl Soft.
Other management tools that are also CMMS
On the other hand, also mention that there are more specialized asset management tools, for example, for informational assets, linked to the Configuration Items (CI) of the ITIL standard and related to directory services to provide security to the elements. (who can use it, what can they do).
In this sense, MDMs are also a kind of CMMS and directory for managing mobile devices in an organization.
Finally, specialized GMAOs can be considered solutions for specific verticals, for example, those focused on the predictive maintenance of railway infrastructures such as MainRail or for the deployment and maintenance of energy networks, on which Inycom has been working for years.
Also Read : How Is Penetration Testing Done, And What Is Its Purpose?