Edit Your PDF Online Without Effort Or Programs Installed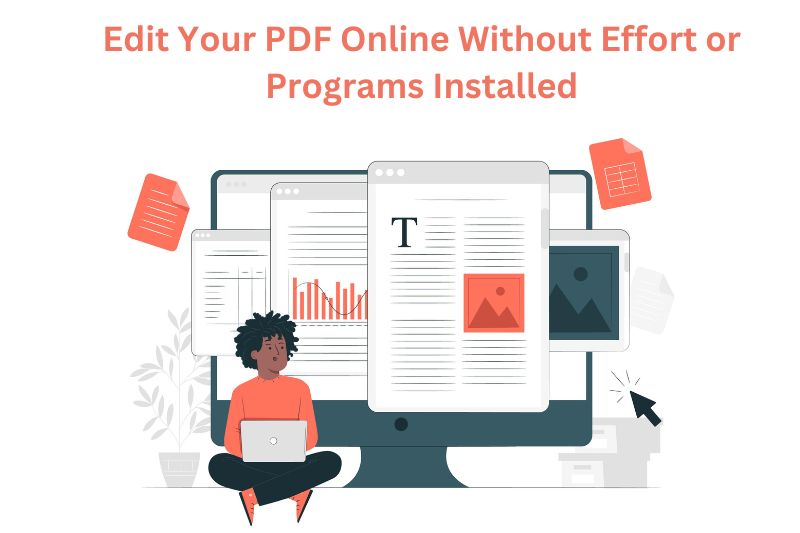 The famous PDF files are more fashionable than ever. The new hordes of teleworkers have meant that this document is shared more than ever by different means, including email or storage and download programs such as Wetransfer. But what happens when we want to edit a PDF?
Things can get complicated. A presentation or any document that is in PDF may not be easy to edit to make the changes we need, which is why we previously knew how we could join or separate PDFs online. This problem always arises at the worst time, when we are in a hurry to edit and send the modified version of a PDF.
There are many reasons why you may need to edit a PDF. It may be that we need to modify a text, but it is also possible that we want to sign the document, order or remove pages or even reduce its size. PDFs (Portable Document Format) are one of the world's most used and shared papers daily. For this reason, the online tools to do so are also varied.
Options to edit a PDF Online
The good thing about editing a document online is that we can do it quickly and for free, thus asking to attend to that urgency that we may have at a specific moment. There are many tools on the net, although we can recommend some of the best. Ideally, they will all open the file for us, allowing us to make all the necessary modifications in real-time and saving a version of the file that we can download instantly.
I Love PDF
On this website, we can drag our PDF and edit it by adding text, geometric figures, or adding comments and underlining. In addition, it has a version that, by simply dragging the document, we can quickly reduce its size, thus bypassing the restrictions of many hosting or mail services.
PDFFiller, the most complete
This is a top-rated online tool for editing PDF files. It allows you to change the text as if it were a Word document. Its interface is straightforward and will enable us to perform other highly requested tasks of editing a PDF, such as adding a signature, adding images, underlining text, rotating the PDF, or adding comments.
Soda PDF, total freedom
Another popular and complete PDF editor allows you to add text, delete it, change the background or add and remove images. We will only have to add the document from the PC or the mobile to be able to access the edition. It allows you to upload documents directly from storage services like Google Drive.
Apps to edit PDFs
If the PDF is on mobile, in addition to the above tools, we can use some complete and free applications available on Google Play and the App Store.
Xodo PDF: an application that does not fail, possibly the best of the moment, to be able to write directly on the PDF, highlight and underline text, and more. It is compatible with Adobe Acrobat and other PDF viewers that support PDF annotations. This editor also has its version for iPhone.
PDF Editor: another powerful app that allows you to do everything with a PDF document, in addition to resizing it, modifying the text, images, signatures, certificates, and more. Like the previous app, we won't have any problem having its variant for iOS either.
Also Read : Five Free Podcasts Worth Listening To