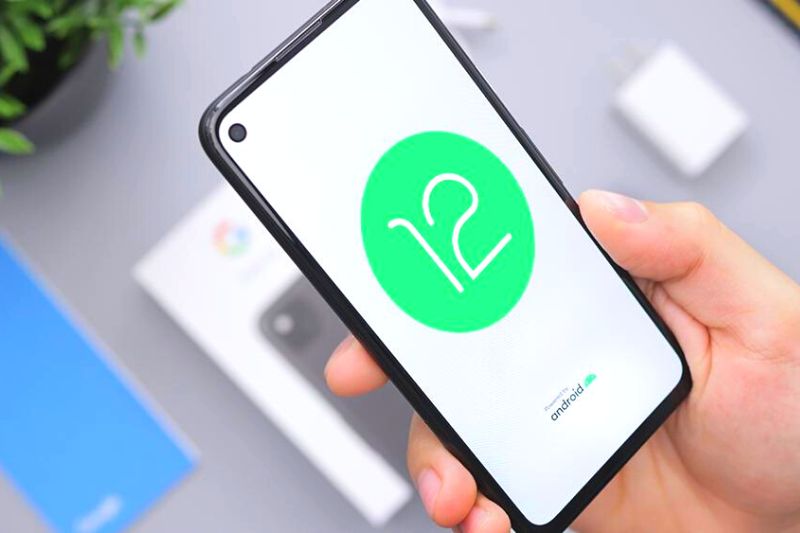 As usual, Google presented Android 12 after living with Android 11 for a year. This new version of Android that we know on this occasion comes full of significant changes for the system that offer us the most anticipated news, which we will tell you about in-depth so that nothing escapes you.
But in the same way that it is essential to know the changes, it is important to find out the smartphone that will be able to update. The list of mobiles changes annually since the brands linked to Android offer more updates each time, and we hope these will also be faster each time.
Android 12 arrives loaded with news.
This update, which we will see later to which terminals it arrives, brings significant changes. After a few years where the novelties were based on security, this time, we also see fundamental aesthetic changes in the performance of our mobile.
Google has gotten to work and wants to show that iOS is not above its possibilities. In addition, we must remember that these novelties will also be applied to all the customization layers in one way or another, depending on each developer.
Privacy changes completely
The first aspect is where we stop at the privacy options and notifications because now the system will alert us at the top with a small icon that gives us notice of what is being used. It can be the camera, the microphone, files on the disk or the GPS itself. This way, we will have everything under control.
Material You redesign mobiles.
The design is possibly the most critical change in the operating system with Android 12. On this occasion, Google has completely changed its essential lines, which are being applied to the system and to the most popular apps on Google Play. This, in turn, implies a customization change.
The user will have the ability to choose everything they want to change colour, shape or style. An essential step that until now was more complex. It will not be necessary to install anything on the mobile because, from the settings and personalization, we can make the entire mobile change colour to the one we prefer.
Widgets are what they should be
Inspired by what we have seen in iOS 14, Google has not wanted to be left behind and has begun implementing more and better widgets showing its advantages. An aspect in which the most popular operating system has been late, but we hope that it will surprise once it finishes the optimizations in its beta version.
Shortcuts grow
While before, they only had small buttons, now the change with Android 12 has made them grow. Inspired by what we saw with MIUI 12, all Android terminals will see a significant change that will mean a series of shortcuts that are easier to use.
Which phones can be updated with Android 12?
Although many manufacturers have not yet confirmed which mobiles will be able to update with Android 12, we can already get an idea thanks to those who confirmed that they would indeed have Android 12. We share with you the entire list of mobiles that will enjoy Android 12 sooner or later:
Google Mobiles
Pixel 5
Google Pixel 4a (5G)
Google Pixel 4a
Google Pixel 4XL
Pixel 4
Google Pixel 3XL
Google Pixel 3
OnePlus Phones
One Plus 9
OnePlus 9 Pro
One Plus 8
OnePlus 8 Pro
OnePlus 8T
OnePlus Nord
OnePlus 7T Pro
OnePlus 7T
OnePlus 7Pro
One Plus 7
OnePlus Nord N10 5G
OnePlus Nord N100
OPPO Phones
OPPO Find X3 Pro
OPPO Find X3
OPPO Find X3 Neo
OPPO Find X3 Lite
OPPO Find X2 Pro
OPPO Find X2
OPPO Find X2 Lite
In this case, we must consider that the manufacturer has extended the update periods; therefore, beyond the two years insured, it will provide three years to large terminals of the firm. For this reason, the list is broader.
Samsung phones
Different Samsung Galaxy S21
Different Samsung Galaxy S20
Samsung Galaxy S20 FE
Different Samsung Galaxy S10
Different Samsung Galaxy Note 20
Different Samsung Galaxy Note 10
Samsung Galaxy Z Fold2
Samsung Galaxy ZFlip 5G
Samsung Galaxy ZFlip
Samsung Galaxy Fold
Galaxy A72
Samsung Galaxy A52/A52 5G
Samsung Galaxy A71 / A71 5G
Samsung Galaxy A51 / A51 5G
Samsung Galaxy A90 5G
Galaxy A01
Galaxy A11
Galaxy A31
Galaxy A41
Samsung Galaxy A21 / A21s
Samsung Galaxy A42 5G
Galaxy A02
Samsung Galaxy A02s
Galaxy A12
Samsung Galaxy A32/A32 5G
Samsung Galaxy M42 5G
Galaxy M12
Xiaomi mobiles
Different Xiaomi Mi 11
Different Xiaomi Mi 10
Different Redmi Note 10
Different Redmi Note 9
In all these smartphones, it remains to be confirmed what will happen with Huawei mobiles, which could stop being part of Android and start using HarmonyOS. But it should also be noted that in the list there is not excessive information about other important brands such as Poco, Motorola or Nokia.
We keep you informed of the latest software changes involving Android smartphones—this time reviewing the most anticipated news of Android 12 and the phones that will be updated safely.
Also Read : Quick Guide To Customize Windows 11 To Your Liking