The Best Apps To Learn English With Your Mobile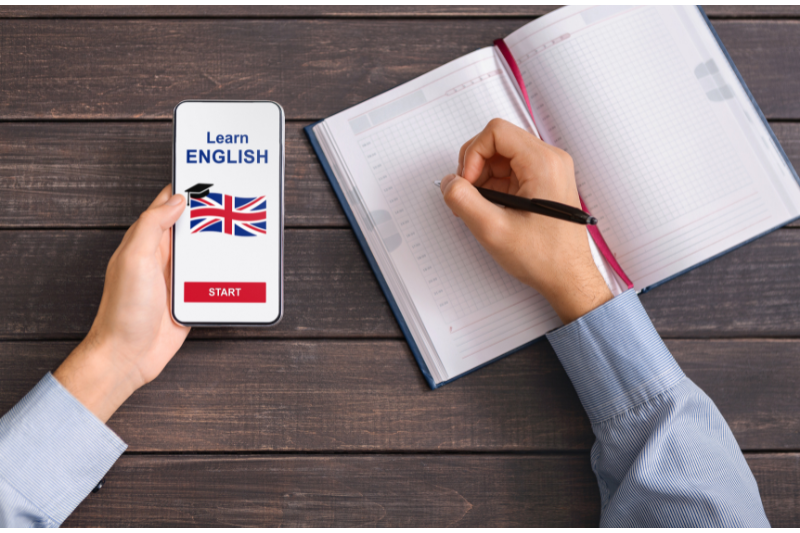 Best Apps To Learn English, Currently, it is effortless to study without leaving home and, in addition, carry all the books, notes, classes, tests and other material in your pocket: your mobile. Today we tell you which are the best apps to learn English. Are you ready?
We can't promise you the thrill of receiving 20kg of booklets and a cute filing box from an English course by post. But ask your parents, and you'll see their eyes light up. Today it is much easier and less expensive to obtain information thanks to the Internet and new technologies.
From crochet tutorials to upholstering armchairs, to recipes from Botswana, to what we will talk about today, free language courses without leaving home. There is an inexhaustible source of content on the Internet, often made by experts and professionals from all sectors. Today we tell you which are the best apps for learning English.
BBC Learning English
Completely free, this application belongs to the BBC network and allows you to have both vocabulary and grammar lessons. The best thing about this tool is that you won't get bored since you can choose how to learn and study English: studying through the news, videos, quizzes, English applied to everyday life, completing courses, etc.
It is complete and has an exciting pronunciation section, although there is no bot or honest person to talk to. If this interests you, below we present a list of some conversational bots that will be very useful to you.
Duolingo
This application allows you to study English and many other languages ​​and has a free and paid version (to remove advertising). It is very dynamic, visual, and interactive and lets you select your level of English before starting.
You'll be able to practice your pronunciation, take writing tests, and even compete with other Duolingo users. The paid version allows you to download lessons to study offline.
Memrise
It stands out for winning the Best App of 2017 on Google Play. It is very interactive since users can create and share content with the community. It has a dynamic way of learning through cards, games, chatbots and videos from native speakers. As you progress, you get points and can compete with other application users.
Busuu
An app that promises to be practical, without many detours with grammar, so that you can develop speech and writing in no time. It has various exercises and content for pronunciation, vocabulary, grammar and conversation. You can do tests and level up.
Drops
Do you like learning with pictures? You can study English through symbols to memorize simple words and phrases with Drops. They promise that with their method, you will learn ten new words in 5 minutes. It is paid and has more than 20 languages ​​available to practice.
chat
It is one of the best-known language-learning apps. It presents many languages ​​, and you must select the one you want to study and your level to start and then advance. Vocabulary, listening, speaking, grammar, and even a culture section to learn the traditions associated with the country of the language you are studying incorporate the range of contents of this application. The download is free, but you will have to pay €9.95 per month to access all the services.
Rosetta Stone
It allows you to choose between British and American English, and the annual price is €106.99. Before registering, you can try a free lesson and decide later if you want to continue. In addition, it has more than 20 languages ​​to study on mobile, both iOS and Android, with perfect navigation in both systems.
conversational bots to study English on the mobile
If you want to improve your English and perfect your pronunciation, there are some fantastic apps for this and much better conversational bots. It is about talking to the application or program as if it were a person, which is very useful for reviewing and improving what you have learned so that you do not forget! Here are some apps and bots we recommend to train your English :
Virtual Talk
PronunciationBot
Lingle
Lyric
As you can see, there is no excuse! Learning English today is within everyone's reach. You can start by downloading a free app to learn, study or review English and if you need it, get a more pro-paid version.
Some applications allow you to pay monthly or save a few euros with the annual version. This last option is especially very useful if you are one of those who quickly lose interest since having paid, it will have a higher level of commitment.
Also Read : How Will Artificial Intelligence Transform Businesses?