Must Have Customer Service Skills Every Employee Should Cultivate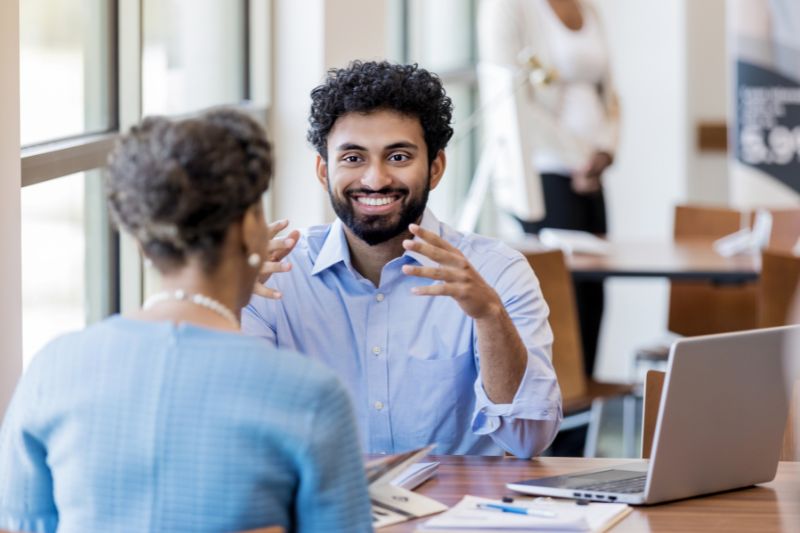 Customer service is one of the pillars of companies to improve the satisfaction of those who trust their products and services. Some specific skills are required to give a close and familiar treatment to clients and be efficient in their tasks.
These skills are essential because we risk failing our clients by not fully resolving their issues without them. In a nutshell, the skills needed to deal with the questions put to us are those that allow us to improve the conversation with people.
We are not only talking about the need to have people skills —something valuable, without a doubt—but about specific skills. For example, we know and perfectly understand the product or service offered to be able to resolve the issues that arise successfully.
Let's take a closer look at the star skills of any customer service professional.
communication capacity
It is the most obvious ability, but it is decisive. Communicating clearly with customers is the difference between providing excellent and poor service. The professional must understand what that person needs and must be able to articulate what can be done for them. Vocalization, using a positive tone and sufficient volume to understand each other well are essential qualities.
When conveying important points to customers, it is essential to know how to be clear and concise, use simple but correct language, and leave nothing in doubt.
Know how to listen
It is closely related to communication skills, and knowing how to listen to the client is essential. An important part of customer service is precisely making customers feel heard. In addition, actively listening will allow us to understand what they need and how we can help them.
Empathy
It is one of the most appreciated soft skills. Putting yourself in the customer's shoes, understanding what they may feel, and recognizing their emotional state is key to providing a fantastic service.
self-control
There may be times when a customer is upset for some reason. At that time, it is essential to know how to stay calm and use an appropriate tone without taking it personally to channel the situation.
Self-control and patience help. This is an important skill to resolve with good grades in any disagreement.
Keep a positive attitude.
It is closely related to the ability of self-control since, thanks to it, it is possible to help clients feel positive. Knowing the benefits of the service provided will allow us to verbalize them better. When faced with a problem, the best option is to understand how to communicate what we can do to help.
Assertiveness
The staff in charge of customer service must know how to take control of any situation. Being in control and doing what is necessary efficiently makes that person trust us. This has nothing to do with being aggressive or rude, but with giving that image of a committed person that the person who comes to resolve their issues needs.
Conflict resolution skills
It is another critical skill: being able to resolve conflict creatively. Ultimately, the main task is to solve a problem for a customer. Sometimes these will be known issues for which we have a standard solution; others will be new problems or new approaches.
Therefore, knowing which solution or solutions fit with what the client needs is essential. If we cannot provide a concrete answer, we direct the client to the appropriate person or resources for whatever reason. Escalating the problem can lead to its resolution.
Responsibility
When someone comes to the customer service department with a problem, the person dealing with it is not responsible. However, a good professional is accountable to the client. At the time of the query or complaint, the person serving that communication channel represents the company, and an apology for a shipment that didn't arrive on time has a definite positive effect.
Many of these skills are not independent but complement each other. For example, the ability to resolve conflicts is usually related to empathy and is reinforced if we can maintain a positive attitude in any situation.
The ability for self-control, assertiveness and knowing how to listen form a great combination to highlight in any candidate for these positions. All the skills described can be trained and improved over time. It is a matter of focus, working on and improving a customer-oriented profile with a vocation for service.
Also Read : What Is Digital Transformation?