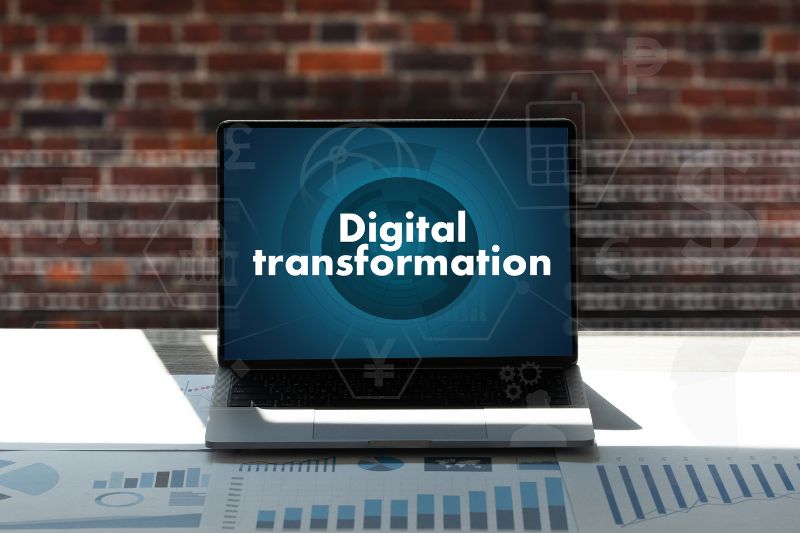 Today the term Digital Transformation has become fashionable. Like other terms, such as BigData, Omnichannel, etc… in the end, everyone in the industry "brings the ember to their sardine ."In other words, all manufacturers, companies, departments, and clients have "the solution"… they have the software on which to pivot an entire Digital Transformation strategy.
But we must differentiate "marketing" from actual market trends or genuine advances.
But then, what does Digital Transformation consist of?
I would almost start with what it is NOT, or at least it is NOT only, since, in today's confusion, the tools are confirmed with the objectives and the parts for the whole.
It is NOT setting up a CRM.

It is NOT computerizing one or more of the company's processes.

It is NOT digital marketing.

It is NOT making an online store.

It is NOT registering customer information in a CRM form; it is the search to know our customers.

It is NOT selling online instead of or at the same time as in the store or physical business, and it is being where our customers are and where they will be, giving them what they increasingly demand and how they demand it.

It is NOT burning customers with banners until they buy a vacuum cleaner from us. Customers look for us when they want to clean their house.
The digital transformation YES uses all of the above and some more, but these are tools with a much more strategic purpose, where the depth of the changes in the company is total. We will not stay only if "improving our work" is more efficient (which we will achieve), but we will transform ourselves so much that we will do other things.
In short, this "digital transformation" is the adaptation of the business model of the company to adapt to the change that the habits and customs of consumers have suffered in the first instance for B2C models. Still, it also applies to B2B models.
Today, we are before a consumer who has changed his habits, hyper-informed, with the ability to buy anywhere and instant access to this information.
This is the key: the entire digital transformation process is about learning to be more vigilant, closer to our customers, more attentive to the competition, and more to technological changes or socio-cultural transformations.
All this leads us to make several decisions: should we change? When? And above all, how?
But we should also ask ourselves: precisely what has changed that a company needs to transform? And transform into what?
For this, we have prepared a guide or methodology for implementing a Managed Digital Transformation Service that I want to share with our clients.
Why a Managed Service? Well, since this is a process and not a single milestone to be reached, the service concept fits better than a project. And managed is because your organization will likely need outside help, at least for a while. And what better formula than a managed service with its tasks, KPIs, and progress indicators?
Also Read : What Should We Take Into Account To Plan Our Journey To The Cloud?