How COVID-19 Has Changed Customer Service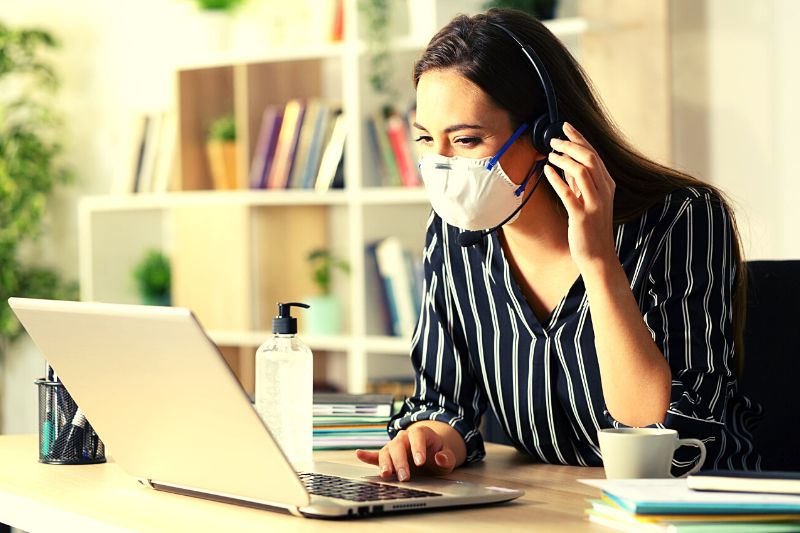 As consumption patterns change, customer service needs to change. How can we give our clients the most excellent facilities? 
The COVID-19 pandemic that we have had to live through has substantially modified our life habits, our way of working, and, in particular, consumption. The main reason is that we have changed our way of interacting in business and buying, and, ultimately, our expectations are different as customers.
The top priorities are how to react to these changes and understand how to take care of customers. In addition, it is mandatory to adjust the way of selling, taking into account these new customer habits and, of course, without forgetting the difficult times we are facing in the economic field.
We can say that the changes in customer behavior that we are experiencing globally since this coronavirus crisis began to cause the acceleration of previous digital trends.
In other words, digital trends such as electronic commerce, interaction through instant messaging applications, and other technologies that allow a commercial relationship without physical interaction, and maintaining social distance, are exploited in times of confinement and restrictions like the one we are experiencing.
If we talk about B2C, it is clear that online purchases have experienced a very significant increase since the state of alarm began in the world on March 14. As for B2B, buyers are beginning to demand, in their business dealings, the same or better conditions than those they already have as private consumers.
This is how sales have changed during COVID-19
The consulting firm McKinsey conducted a study among several B2-B businesses to take the pulse of their current situation and how they respond to the coronavirus crisis and to see how the effects on customer behavior are beginning to affect B2B.
Three main trends emerged from the study :
Not all B2B businesses have cut spending

. Instead, only about half will cut spending by up to 25% in the short term, but more than a quarter will increase spending by 25% in the same time frame.

B2B companies think digital interactions

, from sales to service and support, will be twice as important (or as necessary) as in the past.

Up to 90% of B2B sales have become virtual, during these weeks

, through online meetings, phone calls, or instant messaging. What's more, many customers and sales and service managers think the virtual experience is as good as, or better than, the face-to-face experience.
Even though customers may be able to buy less now than before the pandemic, they still need care and help. And they demand the same attention no matter how much you spend. Of course, this is a temporary situation that, if all goes well, will return to a certain level of normality, as far as sales are concerned, once all restrictions are lifted. However, it is possible that there is a trend that remains over time and we must be prepared for it.
improve the customer experience
To improve the customer experience at this time and, in the process, sow a seed that will bear fruit when commerce is 100% reactivated, we can follow a series of helpful tips:
Help customers maximize the benefits of the products or services 
That they have already contracted at the time. Use the channels at our disposal, such as email, our YouTube video channel (if we have one), or our social profiles, to show customers how they can get more out of current products and services.
Appreciating customer loyalty 
Appreciating customer loyalty is a great help if we can help them through difficult times. The service can be of various kinds, for example, basic information that is important to them and helps them cope with the financial or personal aspects of the crisis.
Customers emotionally resonate with brands that show they care about consumers. 
By offering a commitment to consumers and essential workers out there, risking their safety every day, the customer will react with gratitude, putting the company one step ahead of the competition that doesn't care about these issues.
Finally, it must be said that B2B customers will investigate more than ever everything they need to know about products and services and the different solutions and options for online purchases or contracts. 
Improving the digital experience of customers to meet their demands and expectations as much as possible is the new path that opens before us. And that means, in many cases, starting by optimizing the web and enabling communication channels if we don't already have them. But, in any case, the care and attention we must put into these channels must be complete.
Also Read : Telecommuting And Cybersecurity, New Challenges And Opportunities In The Market