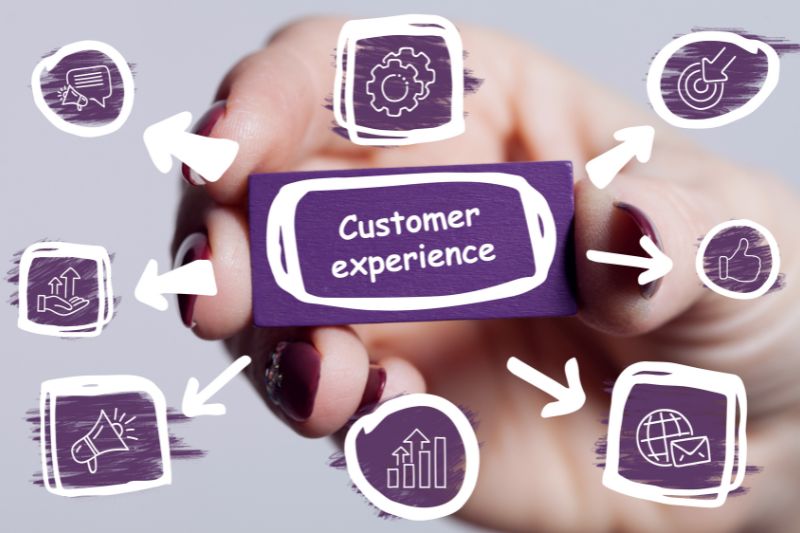 Improving the customer experience is essential, and to achieve this, customer service must adapt to the latest trends and needs that will be increasingly demanded.
Getting the best experience for our customers is one principle that drives us at HomeServe. We are firmly committed to them and work to offer them excellent service at all times, thanks to our commitment to quality and innovation.
In addition to the processes already successfully in place, we look at the leading global customer service trends each year. Specifically, 2022 is marked by technology as an essential tool to provide more personalized services. In addition, offering a quick and efficient solution to any issue is essential.
Customer service agents must be very versatile.
To provide excellent customer service, agents must be able to answer all kinds of questions. We are not only talking about specific questions about the query they are making, but the people who work in customer service must have more and more knowledge.
This is one of the primary skills a good customer service professional must cultivate. The customer experience will be superior if an agent can resolve doubts and questions with a firm and clear voice.
The user begins to demand complete answers in a reasonable time, without the call being diverted or waiting forever. Hence, the best way to adapt to this trend is through continuous training of customer service professionals.
At HomeServe, we take great care in customer service, so much so that more than 100 million households worldwide already trust us. We are always available to our customers, offering a service 24 hours a day, 365 days a year. The numbers support us: we carry out 1.4 million successful repairs annually, each of which has a 12-month warranty.
Customer service via instant messaging
Smartphones are becoming increasingly numerous, and practically everyone has access to messaging applications. Actually, within the concept of customer service through messages, we can include « social customer service »: customer service through social networks and instant messaging.
This is one of the significant trends. More than half of consumers prefer a service of this type over another. We are increasingly used to carrying out tasks via smartphones, and all forecasts indicate that this trend will continue to grow.
In a short time, turning on and off the lights at home, heating or the car from the mobile will be something ordinary.
Customer service through messaging or social networks should not be the only existing point of contact—moreover, the more channels of communication, the greater the customer benefit. There will always be people who prefer warm human contact over the phone.
Customers have no time to waste
What customers want their problems resolved as quickly and efficiently as possible is obvious. However, taking it to the field of customer service, waiting times are increasingly critical for a customer not to feel satisfied.
For example, automated messages such as "Your call is essential to us" from time to time or connecting through a channel – for example, Twitter – and not receiving the appropriate response are negative points from the client's point of view.
Naturally, each case requires a particular resolution time. No one can argue about that, but reducing service times, simplifying "menu" options by phone, or promoting agile service through social networks or messaging is possible. Clients will demand it in the short term, so it is convenient to apply now.
Data usage concerns are driving better service
The new data protection regulations are increasingly restrictive. Some, such as the General Data Protection Regulation, have further stepped forward to protect people's privacy.
Now it's harder to do what is based on personal customer data, but that doesn't mean there aren't still ways to improve your experience.
Currently, if a customer permits using their data to improve customer service, the possibilities for companies are enormous.
In short, the customer experience is going to transform this 2022 thanks to the use of technology. From HomeServe, we remain attentive to all the news to offer the best customer experience.
Also Read : How Virtual Assistants Can Help In The Insurance Sector