Telecommuting And Cybersecurity, New Challenges And Opportunities In The Market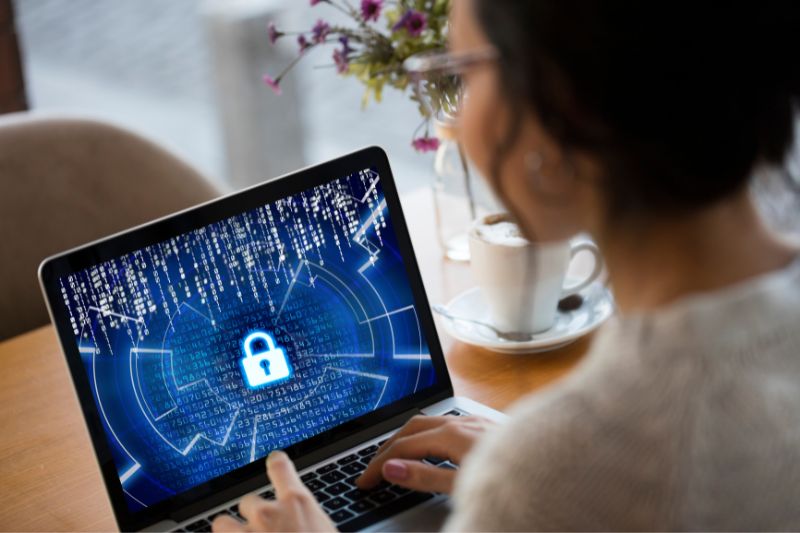 Telecommuting And Cybersecurity, Ensuring the security of employees' access to the company's internal network has become one of the leading implementations of companies, which have increased their risks exponentially with teleworking.
If there is something that we cannot ignore from the evolution of 2022, it is the change in the work models that have been imposed suddenly. Teleworking has increased and has been established in our day-to-day, and the vast majority of companies were not prepared to assume what remote work means for cybersecurity entirely.
In the case of HomeServe, before the start of the state of alarm, we coordinated the VPN connections of our more than 1,200 employees so that in five days, everyone would be teleworking, maintaining all security measures, moving all adequately configured equipment, and allowing them to continue with its activity and its regular customer service.
"At HomeServe, we already had measures to make teleworking safe before the pandemic, but new risks have arisen in which we have been very strict: data protection, resource security, more robust communications, and employee training," he commented. 
Our colleague Sara Martín, HomeServe Security Manager, at the last CISO Day, an event in which they addressed critical aspects of cybersecurity in companies' management, administration, and direction.
2022:cybersecurity, at risk
According to the CISCO study "Future of Secure Remote Work," the data makes it clear that security and privacy are a challenge for companies in the face of the increase in teleworking.
At a minimum, most companies have changed their operations to hybrid work environment models. These combine remote work with face-to-face work, which has forced many companies to protect access to their applications and data, opening part of their systems to employees' homes.
The study reveals that most companies were not prepared to serve so many employees working remotely and that they have had, and still have, to adopt solutions to create safer work environments.
The survey shows that secure access is the primary concern for 62% of those consulted, followed by the privacy of their data by 55%. In the words of Jeetu Patel, Senior Vice President and General Director of Security and Applications at CISO, "security and privacy are among the most important social and economic issues of our time" and adds that "in the face of the new hybrid work model, there is a unique opportunity to transform the way we approach security to meet the needs of organizations better and end users."
It is seen since it is already taking place growth in investment in business cybersecurity. This will make companies evaluate their innovation and technology budgets to maintain new work models without taking unnecessary risks in protecting their equipment and data.
In this sense, from HomeServe, we have articulated new services to help those companies, freelancers, or workers to condition their homes or studios to telework efficiently, comfortably, and safely, just as they did before from their job.
Main threats of cybersecurity in remote work
1. Ransomware and ransomware
Ransomware is the hijacking of data through the use of malicious software. Information redemption conditions imposed by cybercriminals usually accompany these attacks.
It is undoubtedly one of the big problems in business cybersecurity since it affects economic and business reputation, generating distrust towards the brand.
2. Back doors in SMEs
SMEs form the majority of the business fabric of our country and have excellent contact with the infrastructures of multinational companies.
This makes them especially vulnerable to attacks since it makes them a place of access for hackers interested in accessing those organizations for which they provide their services.
3. Phishing
Phishing is one of the most widespread methods, basing the attack on identity theft, usually through email, in which the user is tricked into sharing sensitive information with the sender of the shipment.
According to the OpenText global survey, this type of attack has increased by 34% compared to 2019.
The expected short-term trends, according to the CCN-CERT (National Cryptologic Center) Cyberthreats and Trends Report, COVID-19 will continue to mark the threats and risks in the coming months, many of them related to the increase in teleworking.
In this sense, its recommendations aim at more effective cloud solutions, the correct installation and use of VPN connections, and identity management for remote access or collaborative tools.
Investment in safe teleworking is a point of improvement for all companies
Looking at the evidence, it seems clear that the trend of cyber threats targeting remote workers will continue to grow, and defense strategies by companies will need to adjust to this situation.
Although telecommuting suddenly takes hold, it is expected to be a long-term change. Many companies will maintain full-time remote work after the pandemic or work remotely in hybrid working models.
Each company must investigate within its sector or ensure they have partners that place cybersecurity in a relevant position in their infrastructure and investments, as with HomeServe. For corporations, it is essential to have partners that can guarantee your customers' data security and protection, avoiding attacks that endanger business activity.
Additionally, HomeServe, in addition to having all the necessary cybersecurity measures to guarantee the security of your data and of the companies with which it operates, offers other companies for its client portfolio as added value or for the company itself for its employees, their Telecommuting Plan that will allow them to fit out their home with everything they need to work or study.
Also Read : The Digital Office: The Workplace Of The Future?