Fueling Business Growth: Effective Lead Generation Tactics For B2B Success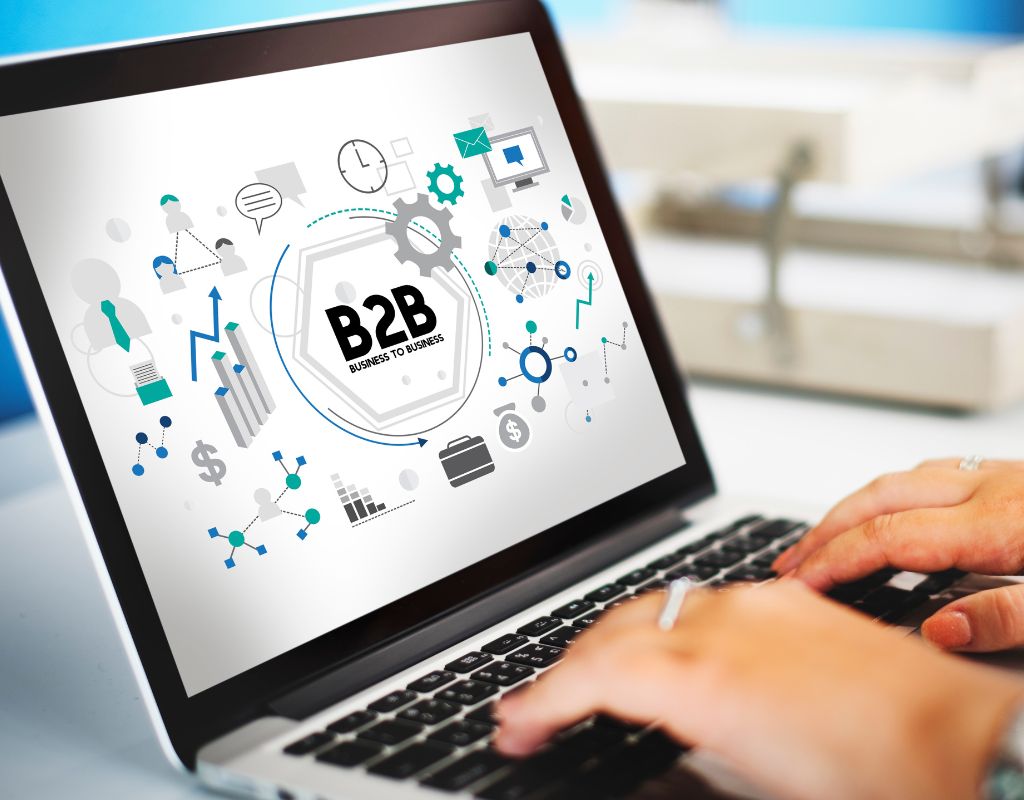 Building meaningful relationships with potential customers is a top priority for every company in today's business landscape. With customer experience playing a crucial role, capturing high-quality B2B leads becomes essential for maximizing sales opportunities. Understanding the mechanics of contact generation is vital for business growth and expanding your customer database.
What is a lead?
A lead is an individual who expresses interest in a company's product or service by providing their contact information. Lead generation involves expanding a brand's database by collecting the details of potential customers, individuals and companies.
Leads play a vital role in the consumer lifecycle, representing the progression from being a visitor to becoming a customer. Lead generation focuses on attracting and converting strangers into individuals who exhibit interest in the products or services offered by a company. The goal is to attract people to the business and convert them into customers. Marketing teams typically handle this task, and once the data is processed, it is passed on to the sales department. This process is commonly referred to as the marketing conversion funnel.
The organic interest demonstrated by these leads at the beginning of the relationship increases the likelihood of them making future purchases from the company. Typically, leads are generated by collecting information through various channels, which will be discussed later.
By understanding lead generation mechanics, businesses can attract potential customers, nurture relationships, and increase the chances of converting leads into long-term customers.
The main channels of B2B lead generation
While it is true that leads can be generated through offline tools, it is important to know the most common sources of lead generation in digital marketing:
Email marketing: Email attracts users for the first time and maintains contact with them. Segmentation is vital for this tool to work successfully.
SEM: Digital search engine ads work very well as a lead generation method since they allow targeting actions based on user search terms.
Display campaigns: As much as banners can be intrusive if they are used wisely, they are a good way to attract the target audience's attention and encourage them to leave us their data.
Advertising on social networks: Just as social networks can be used organically to generate traffic to our website, specially designed ads can also capture leads without users leaving the social network.
Content Marketing: For example, branded content (web posts) is a good place to introduce lead-generation campaigns.
Video advertising: Thanks to the fact that there is the possibility of inserting banners within a video, the generation of leads can be integrated within the audiovisual content itself.
As for digital marketing to get B2B leads, the inbound marketing strategy is a very effective methodology. It is about offering the user, depending on the moment they are in, the content that solves their doubts and problems, making them choose us over our competition.
The phases of the B2B sales funnel
A B2B lead is an organization interested in a product or service provided by another company and intends to close a commercial meeting. Once the first has provided their contact details, they agreed to be part of the second's database. Being a potential client who has yet to be ready to buy, it is necessary to guide and keep in touch with him until the final moment arrives.
The B2B lead is a sales opportunity that should be worked on to get the other company to advance in the purchase process until the conversion is achieved. If we get them to interact with us through different proposed actions, know us well enough and have a real interest in advancing in the purchase process, they will be highly qualified leads. This fact is relevant because, in B2B marketing, it is vital to generate qualified leads to maintain business volume constantly. 
Regarding the generation of B2B customer generation, these are the following phases that the company will go through:
Attraction phase: Organic traffic, link building, content marketing and paid traffic in search engines and social networks are the means to attract visits from potential customers. SEO is also key in this phase.
Conversion phase: It is based on actions such as forms, CTAs, landing pages, remarketing, improving the user experience on the web, etc.
Closing phase: CRM is essential to manage the leads obtained and the sales opportunities created at this stage. Workflows, lead nurturing, lead scoring, email marketing, cross-selling, and up-selling actions are the other tools that help us at this stage.
The loyalty phase: is when the post-sales relationship is continued by email or social networks. In the case of B2B, the most used is LinkedIn.
It must be considered that B2B is a particular business model that requires a singular approach to generate leads. 57% of B2B marketers consider SEO the most important resource for obtaining business leads, followed closely by email and social media marketing. 
Realizing that effectiveness varies by channel, here are the main ways to generate B2B leads:
Offer exclusive content
Creating exclusive and interesting content causes the user to be willing to give their data in exchange. It is important that this content is of quality and differential, that it talks about the company's service or product and attracts attention to capture the contacts' information. Some examples are:
Product demonstration.

Free trial period of the service or product.

Free consulting.

Demonstrations of success stories.

Talks with an expert from the sector to which the company belongs.
Develop a partner strategy.
The partner strategy is the link between companies or personal brands to boost another brand, connect directly and reach the desired audience. A current example of this is companies' synergies with influencers that match the brand's values. In Contact Center Hub, we already explained what brand value influencers provide in B2B businesses.
Build a community to share your content. 
Having leads share your content on their social networks generates visibility and attracts other potential customers. For this, some keys are the following:
Keep the database nourished to personalize the content of each lead.

Create an editorial calendar that makes it possible to keep the publication of content organized.

Carry out events and invite the leads that are in the database.
The two factors that determine B2B sales are omnichannel and personalization since they are key to achieving customer loyalty. According to studies, 72% of B2B companies that sell through seven or more channels increase their market share, so flexibility and customization of all of them have become a priority. To achieve this, data-based decision-making has positioned itself as one of the great trends in the B2B customer experience.
Also Read : Essential Tips Based On Your ERP To Improve Your Business