Creating a Content Strategy For Ecommerce SEO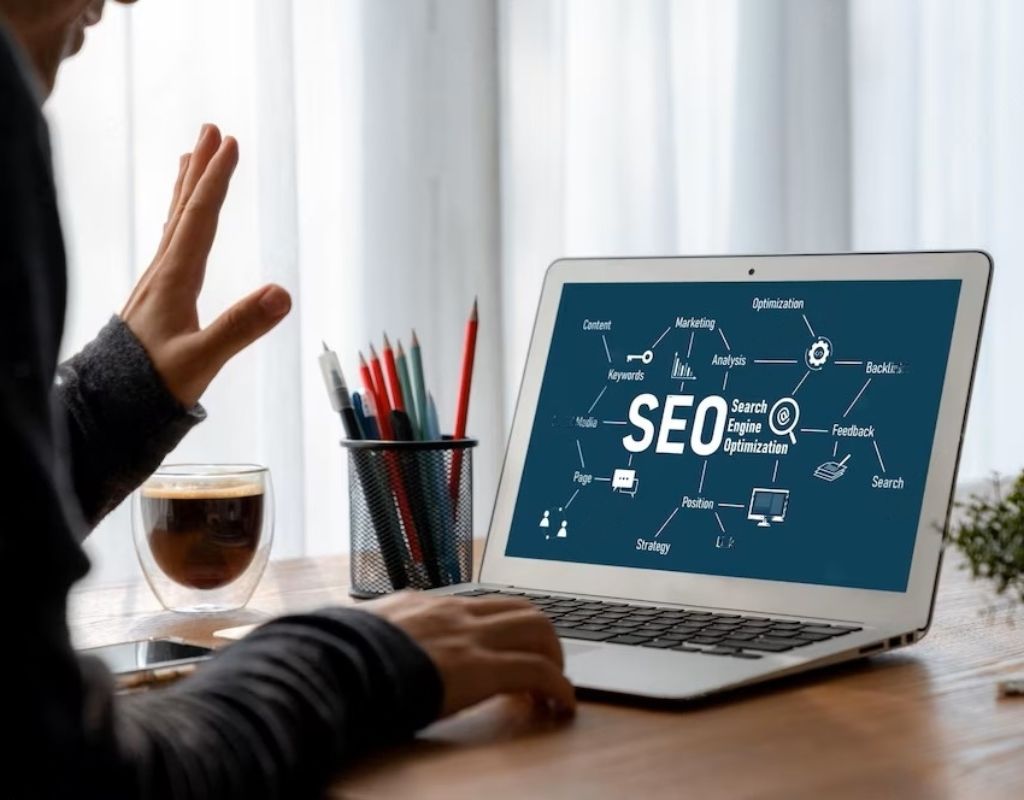 Search engine optimization (SEO) is essential for any ecommerce business looking to increase its visibility and drive more sales. An effective SEO strategy considers a wide range of factors, from the content on your website to how you interact with customers. Creating a comprehensive content strategy that works with your SEO efforts is important to maximize your search engine rankings.
Strategies
Identifying Your Target Audience:
The first step in creating an effective ecommerce SEO content strategy is identifying your target audience. Knowing who you are trying to reach will help you craft content that appeals to their interests and needs. Consider researching keywords related to the topics or products you are selling and studying trends among other ecommerce businesses targeting similar demographics.
Creating Unique Content
Creating unique content for each website page is important to maximize SEO. Investing the time and resources into creating relevant, engaging content will help you stand out from competitors and have a better chance of ranking higher in search engine results.
Optimizing for Search Engines
Once you have created quality content for your site, optimizing it for search engine visibility is important. This includes using target keywords throughout the text, optimizing titles and headings, and adding Meta descriptions that accurately describe each page's content.
Tracking Results and Adjusting Strategy
Tracking your progress over time is essential to ensure your ecommerce SEO content strategy is effective. Analyzing data such as organic search traffic, keyword rankings, and conversions can help you identify areas for improvement and adjust your approach as needed.
Creating Relevant Internal Links
Another important element of an ecommerce content strategy is to create relevant internal links from page to page on your website. This helps visitors navigate more easily, and search engines index all your site's pages. Additionally, linking to other websites with quality content can also improve SEO.
Utilizing Multimedia Content
Including multimedia content such as images, videos, infographics, audio clips, and text-based content can be a great way to engage visitors and keep them on your website longer. These assets also rank higher in search engine results, a great way to increase visibility.
Submitting Your Site to Directories
Submitting your website's URL to relevant web directories is another simple way to improve SEO performance. This can help search engines easily find and index your content, making it more visible in search results.
Leveraging Social Media Platforms
In addition to creating content for your website, leveraging social media platforms such as Twitter, Instagram, and Facebook can be an effective way to gain exposure for ecommerce businesses. Posting quality content regularly on these platforms helps you reach new audiences and boost organic traffic from social sources.
Engaging with Customers
Engaging with customers is another important element of an effective ecommerce SEO content strategy. Responding to comments, answering questions, and providing support are all ways to build relationships with customers and grow your reputation as a reliable business.
Updating Content Regularly
Finally, it's important to regularly update content on your website to keep visitors engaged and ensure that search engines index the most recent version of each page. Add new pages or content at least once monthly to improve visibility over time.
By implementing these strategies into your ecommerce SEO content strategy, you can increase your website's visibility in search engine results and drive more organic traffic for your business. Additionally, creating quality content and engaging with customers can help you build your brand's reputation and trustworthiness, leading to more conversions in the long run. With a little work and dedication, you can create an effective SEO content strategy that will benefit your ecommerce business for years.
Conclusion
Ecommerce SEO content is a key part of any successful online business. By implementing effective strategies such as optimizing for search engines, tracking results, creating relevant internal links, utilizing multimedia content, submitting your site to directories, leveraging social media platforms, engaging with customers, and updating content regularly, you can improve your website's search engine visibility and drive more organic traffic for your business. With the right approach, you can create an effective ecommerce SEO content strategy and reap long-term rewards from increased visibility in search engines.
Also Read : Essential Tips Based On Your ERP To Improve Your Business