Positive Social Media Habits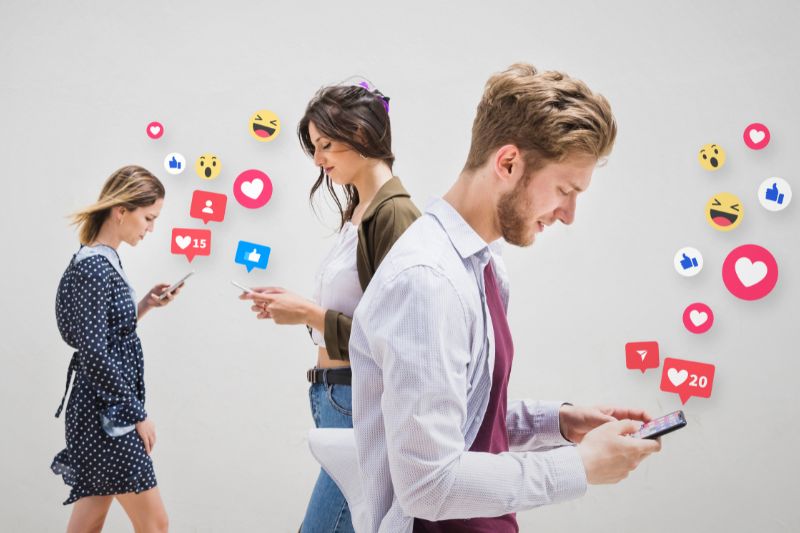 Social Media are a valuable tool that serves to communicate, learn, stay informed, and even have fun. We must know how to use this tool to our benefit and adopt measures that help us develop positive habits on social networks.
Social media are digital platforms formed by communities of individuals with interests, activities or relationships in common (such as friendship, kinship, and work).
The use of these platforms will depend on who is using them. People will have their habits according to their tastes, interests, concerns and time spent on each forum daily. It should be noted that the excessive use of these can be detrimental to people's moods.
It is a normal part of our daily routine that, as soon as we get up, we sweep through the social media that we use the most, which continues for a large part of the day.
What To Do To Have Positive Habits On Social Networks
To maintain a constant well-being, you should take into account some tips that would help you not succumb to this problem:
1. Control the times: 
Putting everything aside for fun is pretty straightforward with all the content offered on each social network. However, this can have consequences in our daily lives and the workplace. If no one controls us, how do we stop their consumption? To achieve this, we can establish times to use the networks freely and outside of this space, silence notifications or, in extreme cases, activate the aeroplane mode of our cell phones.
2. Not everything requires an immediate response: 
That someone has "liked" a photo, a tag in a post or a message on WhatsApp, perhaps they are not as important as they seem. There must be a habit that only some things require our immediate attention.
3. "Likes" are not everything: 
For many, many "likes" are the best thing that can happen to them. However, only some items are based on metrics or the number of users.
4. Social responsibility:
Whether in what we consume or share content, we must always be aware of the repercussions our actions on the web can bring. For this reason, it is always essential to verify what we need clarification on and thus avoid unnecessary problems. Sharing photos and videos on Facebook and Instagram is tricky.
Social networks can be excellent, but they can bring serious consequences if we misuse them. Our responsibility is to maintain positive habits that allow us to enjoy its splendour.
Also Read : Why Will Cloud Computing Rescue Companies?