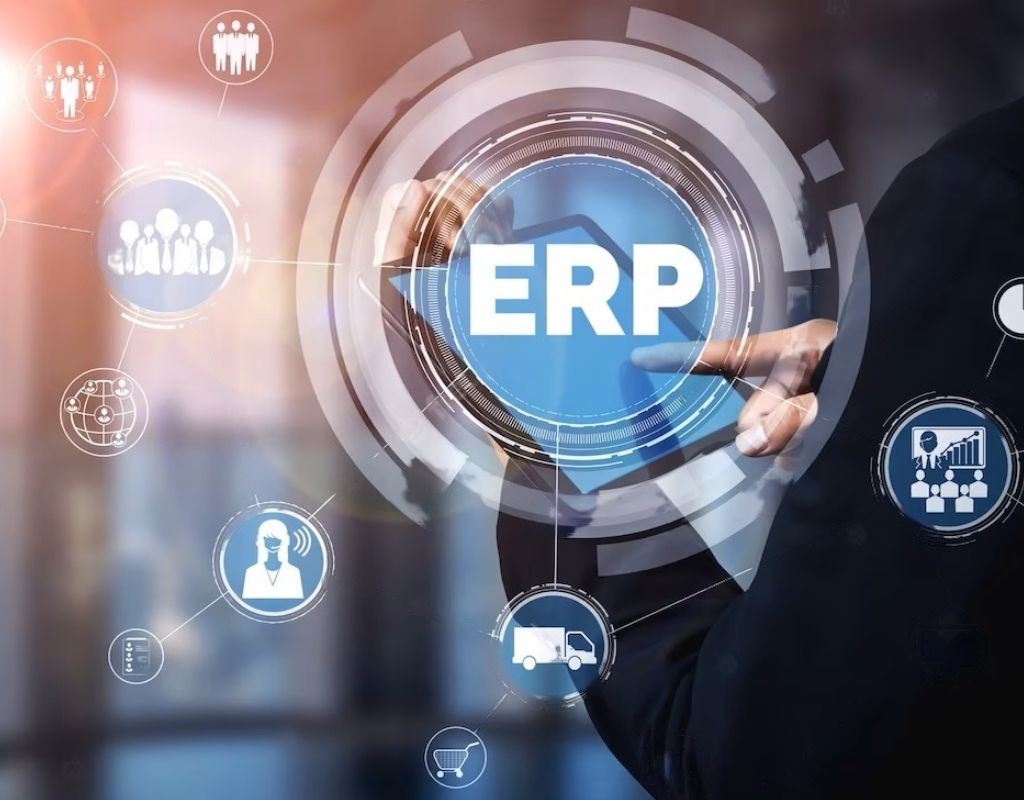 New opportunity for businesses to recover from the unprecedented operational disruptions of COVID-19. As businesses roll out the year, two common questions arise: how did we recover from last year's losses, and how do we survive and thrive in this one?
They sound too simple, but the answers to these two questions can make or break your business this year. Generally speaking, the burden of answering these two questions and strategizing falls on the CEO and CFO. These decisions must be guided by insights gleaned from its voluminous financial and non-financial data to steer the business in the right direction.
Below are some tips and considerations your company can consider based on its ERP  to survive and thrive this year.
Strengthen your ERP at the heart of your business
If your ERP management system does not pump data, you may have to change it or perform a "bypass" so that its data flows and feeds your decision-making. There is no room for monolithic ERP; neither are there years-long implementations; deploy solutions at affordable times and start working with them. We've already seen how quickly a year goes by and how our environment changes, so sticking with outdated systems will only guarantee bad information. When you change your ERP, you don't have to change all the systems; remember that current technology helps us to integrate systems.
Review your business plan and KPI reports
Your business plan and KPIs must reflect the current situation and health of the company. Ensure that the plan and the KPI reports give you and your team a realistic basis for action.
Assessment of your current cash flow situation 
Take an honest assessment of your current cash flow situation and forecast cash more regularly and accurately
The strict control of cash in and out and customer and supplier risk has always been a fundamental part of running a business, but understanding the true position of your business through your actual cash flow has never been more critical after COVID-19.
The pandemic has affected every business in one way or another. It has affected some companies more than others through a significant drop in revenue. Therefore, this year is not the time to look good on paper but in operations. Make an honest assessment of your cash flow and measure all influencing factors by autonomously integrating external information into an ERP.
Ensure you have reliable ERP reporting, budgeting, and forecasting software to help you do deeper analysis.
Integrate your systems around your ERP
Have you looked at the number of apps and Excel you have? Ensure you identify the data that adds value to you and the sources of information and centralize your analysis in the ERP. The new systems have been born for this and beyond the deployment technologies, that your ERP, as the heart, channels and purifies the data, speaking with the rest of your systems.
Investigate and project
The pandemic has caused profound economic damage that could even reverse decades of gains made in the industrial economy. Many companies are expected to focus on survival, so they must delay expansion plans. Carry out an exhaustive analysis of the effects on your business to delay specific plans and project possible improvements, and remember that information is necessary to make correct decisions. It is not the moment to forget your systems; it is the moment to use them to compete in better conditions. A correct analysis of costs in a budget. It may be that new client that changes the year.
Also Read : How To Buy Stocks On The Stock Market: Step-By-Step Guide