Apple iPhone Gets Lockdown Mode. What Is It About?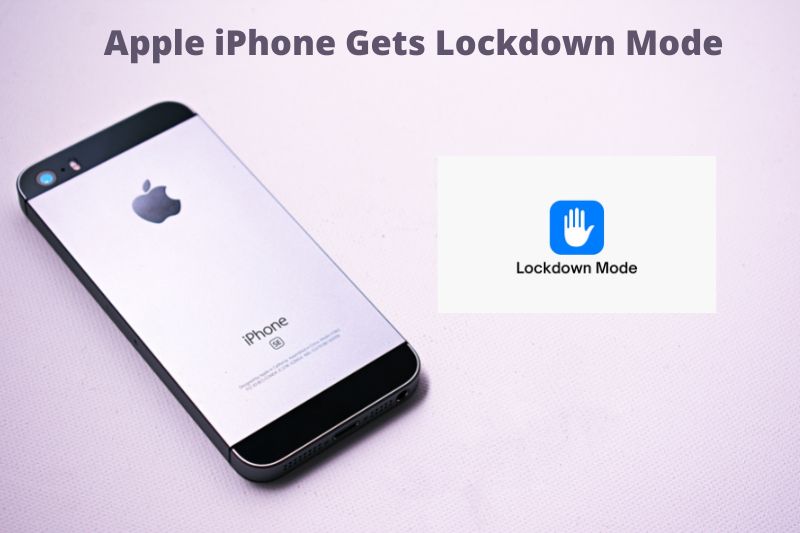 Lockdown Mode, The importance of mobile device security goes hand in hand with their expanding capabilities. Today, when we can replace almost everything with a smartphone – from a computer, a secretary, a bank, a camera to a music studio – its security should be one hundred percent. Unfortunately, perfect technology does not exist, just as no perfect world exists.
Devices from Apple are among the best that can be found on the market, also from the point of view of security. However, this does not mean that the manufacturer has nothing to improve. The series of spyware attacks did not even bypass iPhone owners. Apple has now introduced a new security feature, Lockdown Mode. In addition to iPhones, they will also be available for iPads and Macs.
What is Lockdown Mode?
The new function will strengthen the security of your device, making a literal digital moat that will prevent an attacker from infiltrating. Lockdown mode disables all protocols and services that generally work on the device. For example, JavaScript Just-in-time, an innovation that speeds up performance by compiling code on the device at runtime, won't run at all.
However, an extremely effective measure will reduce the usability of the device. Lockdown Mode will block most message attachments, which are often spyware distributors. FaceTime calls from people you've never been in contact with will be blocked. Several web technologies will be prohibited, and you will have to authorize some websites (at your own risk) manually. 
Shared photo albums will be removed from the Photos app, and invitations to new shared albums will also be blocked. As long as the iPhone (iPad, Mac) is in Lockdown mode, cable connections with the computer or accessories will be blocked. Configuration profiles will also not be able to be installed in this mode.
There should be even more restrictions and blocking, and Apple is still working on the new mode and improving it.
You know that…
Is spyware one of the biggest threats against which it is difficult to defend? It usually targets highly influential people – in politics (diplomats, dissidents, and lawyers), media, or business. Of course, that doesn't mean it can't spy and harm you.
Apple describes Lockdown mode as the first significant protection of its kind. It will be available with the new operating systems iOS 16, iPad 16, and macOS Ventura. Two things are certain. The average user will not use this mode, but it will significantly help the group that feels threatened. Second, manufacturers of special encryption and security devices face challenging times.
Also Read : What Is Digital Transformation?