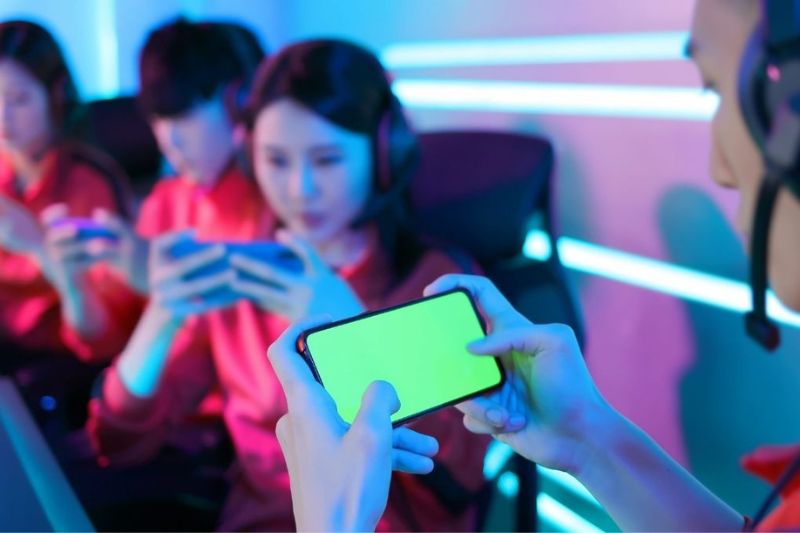 Gaming smartphones are appearing more and more on the offer of large manufacturers. However, this is a particular segment that has something to offer non-players. Why choose such a device?
A severe reason that until recently discouraged people from buying a gaming smartphone was its high price. This is no longer a current issue. Yes, some gaming smartphones are more expensive, but there are exceptions. For example, our recently tested smartphone POCO F4 GT. It offers top hardware, and the price for the more expensive variant 12 + 256 GB is 699 euros. Given that it has the highest viscosity, it is not a high price at all.
Gaming smartphones offer the most potent components in their bowels. The best processor and rich RAM capacity are the recipes for your mobile game to go to maximum settings.
Display Resolution
This is often accompanied by a high-quality display panel with a high refresh rate, reaching up to 144 Hz. A debatable element is the display resolution itself. Gamers would love to have at least a 2K display, but they don't realize how much power it would take. The difference between 2K and Full HD is not that striking, and most players would instead appreciate the higher endurance. Ideally, the manufacturer also includes LTPO technology, which can intelligently change the display's refresh rate according to the displayed content.
Manufacturers also take care to make gaming smartphones play great. After all, the POCO F4 GT has up to four speakers that play well and are positioned, so you don't cover them while playing. It can be seen that someone thought about the design here. The manufacturer should be proud of the sound because they were tuned by the world-famous company JBL.
processor
If we have already mentioned the processor, then with a gaming smartphone, you can be sure that the manufacturer cared about cooling. Playing demanding 3D games is one of the most demanding activities you can do with your smartphone. Then you put the processor to work, and it produces heat. The manufacturer cannot allow the processing power to decrease due to the heat and deploys the best passive cooling in such smartphones. Some gaming pieces even offer an external active fan.
You don't want to play a game, and your smartphone tells you it's running out of power. Durability is also one of the benefits of a gaming smartphone. Manufacturers try to put the highest possible battery capacity in their device, and when it is a little lower, they try to compensate with the charging speed. That was the case with the POCO F4 GT smartphone. It has a battery with a capacity of 4,700 mAh, but the manufacturer has included up to 120-watt charging, which can be fully charged in just 17 minutes. However, the manufacturer went even further and charged in just 27 minutes while playing a game and charging simultaneously.
It wouldn't be a proper gaming smartphone if it didn't differ from the usual ones. If you know the segment of gaming laptops, then you know what I'm talking about – RGB backlighting. There is also the possibility of rich personalization and adding various effects. With a gaming smartphone, you stand out wherever you go. If you want to stand out and be playful, then a gaming smartphone is precisely for you.
Manufacturers
Manufacturers are not afraid to experiment in this segment, as evidenced by the POCO F4 GT smartphone, which has special magnetic game buttons on the right side, and you feel like a game console when playing. They help you while playing, and at the same time, the controls do not cover part of the display, and you have a better overview of what is going on.
A significant added value is the possibility of assigning a specific action to the press of this game button. For example, a flashlight or starting the camera is efficient. Even POCO solves it so that when you don't need the buttons, you push them into the body with the sliding button, and they won't get in the way.
The other side of the coin is compatibility with such built-in game elements. You won't use these buttons in a popular game like PUBG, and more examples will be found. However, everything is a matter of software and possible updating. I guess it just takes time.
Gaming smartphones are not great at everything. The area where the manufacturer saves the most is cameras. A gaming smartphone will never be a high-end camera phone simultaneously. You can often find sensors here worthy of the upper-middle class. The most common trio is the primary camera, often without optical stabilization, a basic ultra-wide-angle sensor, and a useless macro sensor. So you have to decide if you want top performance or quality cameras. Also, with gaming smartphones, we rarely find, for example, wireless charging, similar to the case of the POCO F4 GT.
Conclusion
The gaming smartphone is for the user who wants high performance, a smooth environment, a great display, fast charging, and does not want the smartphone to heat up due to the high load. Another critical parameter is that the user does not need to have high-end cameras in his pocket, but on the other hand, he requires high-quality sound. If you answer at least a few of these parameters that you want, then you will not make a mistake by buying a gaming smartphone.
Also Read : What Is a Data Warehouse, And How To Use It In Your Company?