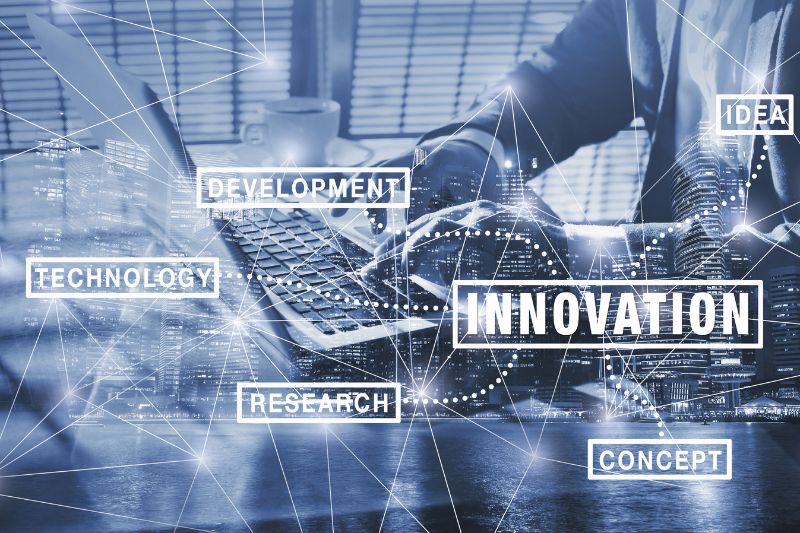 Innovation, Whenever we read an article on a blog or in a newspaper or listen to some talk about the economy and the development of brands and companies, products, and services, the most recurring word is "innovation." Today the key to success is in this world. But what is meant by innovation?
Do We Know What We mean When We Talk About innovation
In both economic and political speeches, in sector research, in conferences, talks, and debates that inquire about the tools that a company or a brand must use to stand out from the competition and successfully position itself in the market, they use the word "innovation" as a critical concept in any marketing strategy and business plan. This word is used every day in all communication channels.
So What Is innovation?
If we look for the word "innovation" in the RAE dictionary, we read that it is an "action and effect of innovating" and the "creation or modification of a product, and its introduction in a market."
Innovating means reflecting on the processes and methodologies that lead an idea to success, not the idea itself "because it is not about innovating through products. The product reaches the end of the entire process that combines execution, the transformation of the original concept, or discovering the truth of a product." For this reason, even a bad idea can be successful and become disruptive.
Another common mistake is associating this word exclusively with the budget dedicated to research to find innovative tools. The error leads to thinking of innovative only as developing new technologies, products, or optimization processes. This mistake leads companies to copy each other's marketing strategies and the use of technology.
Innovation Resides in The methodology For A Situation Or A process To Change
Going back to the definition of innovation created by Luis Pérez-Breva, the essence of innovation lies in the ability to understand, in the vision, and in knowing how to conceive an alternative method. Innovation is the introduction of new ways of projecting an idea into the future, producing and selling it. It means creating a change to improve a current situation to alter the established order of things or to propose new ones.
In other words, innovating means finding the correct methodology so an idea can see its development and stand out, not for what it contributes but for how it is carried out. Innovating means knowing how to challenge oneself, question the market, observe reality and think of different ways of solving problems. Innovations generate new products, higher productivity, greater efficiency, exploration of new markets, and further communication and marketing strategies. These are the consequences of innovation and not the innovation itself.
Those capable of projecting themselves into the future with a challenging gaze and of observing reality, the market, and the needs of their clients to understand how to act differently, and promote positive change, are truly innovative companies. Innovation means taking on the challenge of change.
Also Read : The Fastest Way To translate YouTube Videos Into Another Language