7 Ways To Upgrade Business Management In 2022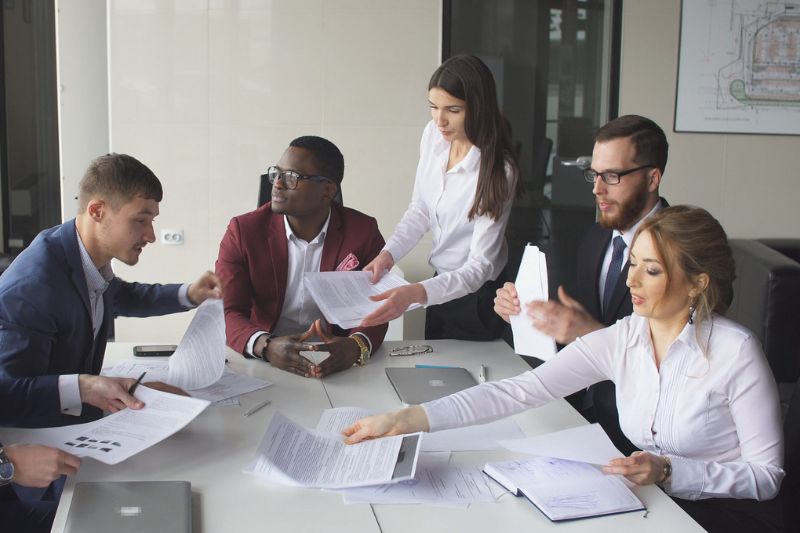 Business management is always in constant evolution. To stay ahead and remain competitive in a stage of economic reactivation and post-pandemic, it will be essential to renew your business's operations. You can achieve this by being aware of the latest trends and technologies for business management.
In this article, we will explain business management in detail. We will also talk about the seven ways you can continue updating your business management in 2022.
What is business management?
Essentially, business management can be conceived as running a company from scratch. This includes managing all aspects of a company, such as marketing and sales, finance, strategic planning, production, and human talent management. Thus, BM covers various fields.
Pablo Orellana explains that business management is also a skill acquired over time through experience and dedication. From his point of view, " business management is a set of actions that are embodied in a strategic business plan and that add value to the growth of a company ". Hence, business management is an interdisciplinary field.
Additionally, according to Orellana, business management will always be part of the strategic business plan of a company or an enterprise since it provides the means to achieve particular objectives.
To have optimal BM, it is essential to trigger updating processes at a technological and operational level and to renew specific knowledge and skills.
For example, from the point of view of this expert, you will always want to update your skills and knowledge in financial analysis, languages, strategy, marketing and communication, leadership, project management and legal aspects of the industry in which you operate.
Ways to Upgrade Business Management in 2022
Here are seven ways you can upgrade business management in 2022:
Automate more processes through artificial intelligence
Business management can be a complex and demanding task. Eventually, you will notice that you will spend a lot of time on a seemingly endless task.
Fortunately, the technology exists, and we have several tools to help us update and streamline business processes.
One of the most promising tools for upgrading business management is artificial intelligence (AI). AI can be used to automate tasks like data entry, customer service, and sales.
Additionally, this technology can improve the accuracy of business decision-making.
As a result, business managers who embrace AI can free up their time to focus on more strategic tasks. In addition, they can also improve the efficiency of your business operations.
Increase the use of software and cloud storage
For business owners and managers, it is essential to be proactive in finding ways to improve efficiency and reduce costs. One way to do this is to increase cloud storage and software used in business management.
Cloud-based solutions offer several advantages over traditional on-premises software, such as scalability, flexibility, and cost savings. For this reason, they are ideal for updating business management in 2022.
For example, business management systems offer solutions to manage the different areas of an organization.
Implementing a technological solution of this type can be a fundamental decision in any company since it avoids duplication of information and internal inefficiencies.
When business management technology systems operate in the cloud, it is possible to have all the information at hand from anywhere. It is only enough to access the Internet to know what is happening in depth with the company. Besides, these programs provide computer security.
In addition, cloud-based applications can be accessed from anywhere with an Internet connection, making it easy for employees to work remotely. As more businesses move to the cloud, business management tools become more essential.
Another example is accounting programs. Currently, they allow you to carry out operations of all kinds, such as registering sales, purchases and invoices in one place.
Additionally, if your assistant requires a technological alternative that allows them to optimize travel reservations, they can go to platforms that operate as travel agencies for companies. Thus, you add efficiency and productivity to all your employees.
Invest in innovative technologies to improve productivity
Companies are always looking for ways to improve productivity and efficiency. One way to achieve this is by investing in innovative technologies. By staying up to date with the latest advances in business management technology, companies can gain a competitive advantage and improve their bottom line.
Examples of innovative technologies that can improve productivity are project management, task management, and document management software.
By automating tasks and improving communication and collaboration, these technologies can help businesses get more work done in less time. As business competition continues to increase, those who invest in innovative technologies will be well positioned to succeed.
Adopt new methods of communication, such as video conferences and chatbots
In business, it is always crucial to find ways to improve communication. After all, effective communication is essential for coordinating team members, conveying information, and solving problems.
In recent years, there have been significant advances in communications technology, and today there are more options for business leaders than ever before.
Video conferencing is a popular option, allowing team members to meet virtually without travelling. Another option is chatbots, which can provide 24/7 customer service and help answer questions.
Encourage team collaboration through social media
In today's business world, team collaboration is crucial to success, and social media provides an easy and convenient way for team members to communicate and work together on projects.
For example, Facebook Groups can be used to create a private space for discussion and collaboration. Team members can share files, documents and ideas through this medium.
Additionally, social media platforms can be used to create virtual meeting spaces. This is especially helpful for team members in different parts of the world.
Companies can work more efficiently and effectively by using social media to foster team collaboration.
However, you must promote respect for the personal limits of each of your employees and limit your communications only to work matters.
Train employees in new business management techniques
As for business management, there will always be new techniques and strategies to deal with specific processes. Hence, it is essential that directors, managers and executives update themselves on these. However, the same is not valid for employees.
It can be difficult for employees to update their business management skills and knowledge. Therefore, it will be essential that you invest in their training. Here are some tips for training your employees in new business management techniques:
Make sure you are clear about the new business management technique and how it can benefit your business. Employees are more likely to be receptive to learning something new if they understand how it can help the company succeed.

Start with the basics. Don't try to overload employees with too much information at once. Instead, give information gradually and be patient.

Lead the discussion. Allow employees to ask questions about progress in business management and give their honest opinions. This will help them feel more comfortable using it in their work.

Provide resources. If you have employees especially interested in business management, provide additional resources for them to learn, such as course memberships on educational platforms.
Transition to remote work
As business management evolves, so does the way of working. For many years, traditional office work with fixed hours was the norm, but recently, remote work has shifted.
With technological advances, and more so since the COVID-19 pandemic, it is now possible to work from anywhere in the world, and more and more companies are adopting this way of working.
Moving towards remote work has many advantages, both for companies and employees. It can help businesses reduce overhead and increase flexibility. Instead, it provides employees with a better work-life balance and greater freedom and autonomy.
Also Read : These Are The Latest Trends In Customer Experience In 2022