What Should We Take Into Account To Plan Our Journey To The Cloud?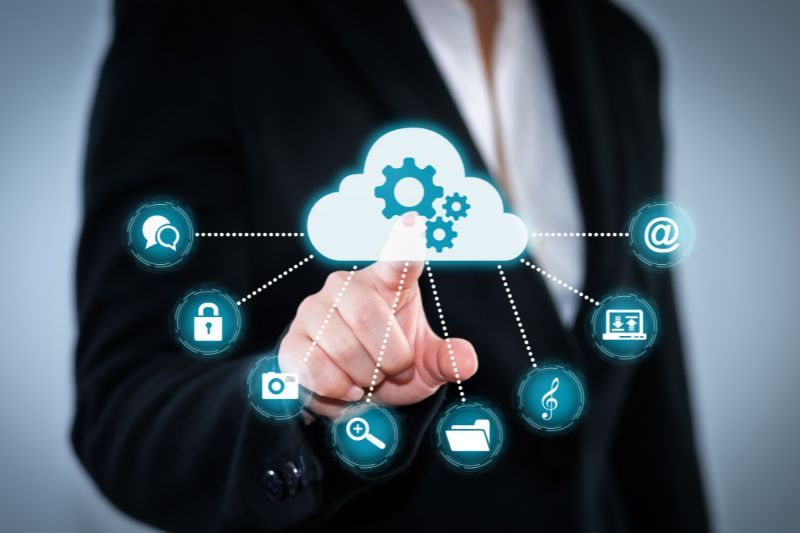 Many companies already consider in their IT strategic plan the possibility of taking advantage of the benefits of IT services in the cloud in the short term, either for their services to their internal clients or for their final clients.
This trip, or "user journey," must be planned so that we suffer as little as possible in the transition and we do not get any surprises. How should we plan our journey to the cloud?
Training and knowledge always come first.
In the first place, it is necessary to know the services the cloud offers or each particular cloud offers, although they are replicated among the leading platforms. This knowledge will be applied for better and worse compared with the physical infrastructure currently available in the company.
 However, we have already undertaken the virtualization of our servers long ago. Training courses or seminars are the first steps, differentiating these services between those offered on virtual machines (IAAS, more linked to what is already known about virtualization), but especially in the new managed services of the Platform as a service ( PAAS) and Software as a Service (SAAS) such as Office 365, Microsoft Dynamics 365, Google Suite, etc.
Let's talk about costs…
In parallel, we must know the total costs of our services in current non-cloud environments. My experience is that, first of all, this new approach necessary for the cloud also helps us stop making this hitherto relatively unknown assessment. Even if we try to quantify, we always leave something out of the sum. Doing the same account in cloud service calculators helps us find out. The concept of Total Cost of Ownership (or TCO) makes this trip to the cloud so fashionable.
For example, to create a new web application, we can consider whether to mount it on a web server where we already have other applications and on a SQL server that we already have or mount it in the cloud (in general). There are many aspects to decide, some of which have to do with how trained and available our IT teams are if they already have to manage the infrastructure (updating servers, security patches, general maintenance including performance), or why. On the contrary, we depend on a supplier for it in whole or in part.
The cloud offers to use the Platform as a Service (PAAS) layer, which despite being a layer not so much for end users as for developers, allows for reducing most of the IT administrative tasks (or "Systems") both in the implementation phase as well as in the subsequent operation and maintenance phase. At first glance, the cost of these services is higher than that which can be assembled in IAAS. Still, the TCO makes it possible to see which of the two modalities is more appropriate (and cheaper) for each organization.
Demand and availability
Of course, identify if the website has to have peaks of high demand from clients, the degree of isolation concerning other websites (if they "knock down" my server neighbor's website, they also knock down a mine or vice versa), the obligation having the latest version of the base software (mainly OpenSource) and high availability are other essential aspects to consider.
The easiest option to start this journey to the cloud is to start with the new requirements that arise in the organization, new developments, or new functionalities. A new application that no longer fits in the CPD can be considered if it is already installed in the cloud. We must also consider that the "technological stack" we have used can help us decide on one cloud or another (PHP, Java, .NET, MySQL, SQL Server, frameworks, Linux servers, Windows servers, …).
Do we migrate?
Regarding the migration of applications to the cloud, it requires your planning to do it successfully without too much "pain."
In most cases, if you want to take full advantage of the new managed services offered by the cloud, this will almost certainly mean changing some of the application code. Some aspects can be more straightforward, like using a database service (if we don't use ETLs or Reporting, which have their transition). The next step may be migrating the web application services (web server), although this requires a little more configuration. Mailing and storage are other services that can or should be migrated in this transition.
These migrations do not usually end in applications perfectly adapted to the cloud environment. In many cases, services must be "screwed" to be executed without significant changes (at a reasonable migration cost). This consists of using services that require virtual machines or shared disk services instead of using services with a more apparent "cloud pattern."
Regarding the migration of IT systems, the creation of templates, the copying of virtual machines from one Site to another, and the unified management software for managing hybrid CPDs, including backups, can be considered.
Storing in the cloud
Finally, storage services are also one of the first points in the journey to the cloud. Sending backups to the cloud has become commonplace, but there will be many more uses. The multimedia files that take up so much or the pdf files that do not have to be modified and that must be kept for a long time are some documents that can be stored more efficiently in these managed stores in the cloud.
In conclusion, this journey is unstoppable for many organizations and requires training and planning to be successful. Thinking of a technological partner with the experience to undertake this path can help you enjoy this strategic point for your organization more.
Also Read : The Digital Office: The Workplace Of The Future?