The Most Advanced Technology Available To Any Business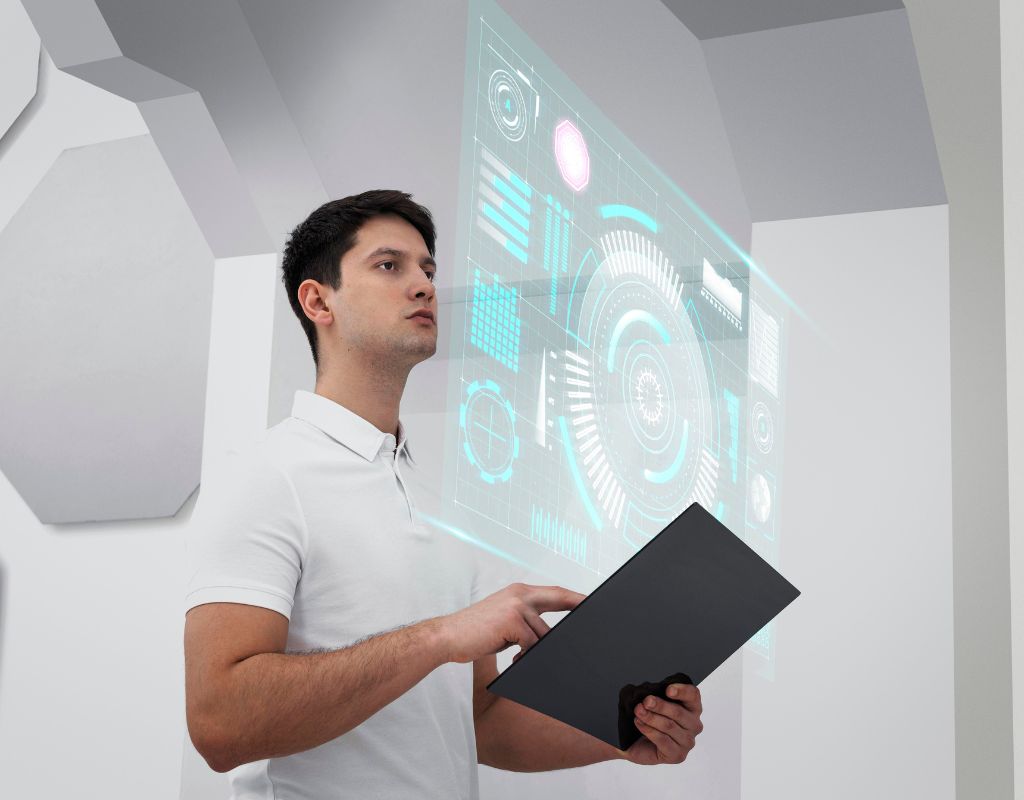 Advanced Technology : Enreach aims to bridge traditional voice channels with modern communication platforms like social networks, email, and chats, empowering businesses with cutting-edge technology to enhance their operations. 
In this way, the vision of the company is focused on several pillars that we describe in the following post:
Strengths and differentiation
Comprehensive range of collaborative technologies and convergent telecommunications services, including Unified Communications, Contact Center Services, SIP Trunk, and mobile solutions. Our offerings seamlessly integrate with various business systems, catering to organizations of all sizes and shapes, ensuring their communication needs are met effectively.
We understand that different industries have unique requirements for staying connected with employees and customers. Our products and services optimize these touchpoints, enabling people to achieve higher productivity. We strive to make integrating business technology, connectivity, and productivity effortless for growing organizations. We are committed to facilitating the success of businesses by providing a wide range of tools and services, including omnichannel capabilities, artificial intelligence, and CRM integrations, to empower agents and deliver exceptional customer service.
As a Microsoft Gold Partner, constantly evolves to incorporate our telephony expertise into the services developed by Microsoft. This partnership allows us to stay at the forefront of innovation, providing our customers with the latest advancements in communication technology.
Innovation in the contact centre
We see a clear trend towards omnichannel as a reflection of today's society's behaviour and the introduction of artificial intelligence so that agents are more effective in their work.
digital transformation
We are essential to enable teleworking in our clients; our UCaas solutions make it possible for our clients to work from anywhere.
Ideas to improve innovation processes
We have to lose our fear of experimenting with technology; in many cases, we are reluctant to try new communication channels or new services that are being implemented very quickly in the residential world but are taking longer in the business world.
Lead generation technology
This is one of the reasons for our existence; our focus is to make our clients more effective in dealing with their clients, hence our motto, "create contact magic" when we get our clients to interact with us in an extremely simple and effective way then we will have reached the finish line.
Digitization and security
It is necessary that the new communication channels used by society spread to customer service centres to improve the perception of their users.
Compliance management
It is a fundamental aspect of the cloud communications environment; we keep it very much in mind when designing our products. Our infrastructure is all in the EC, making us very competitive in the European market.
business intelligence
This is another area in which we are investing a lot. We are sure that giving our clients facilities to exploit their data will give them a very powerful tool to improve the service to their clients.
Cloud and multi-cloud environments
Both are currently a reality. All companies must work from anywhere, making them more competitive in attracting talent and retaining their employees and customers.
Impact of technological solutions on the client
We see it as very important that we know exactly how our clients use our services so that we can focus on how to add value to them to create "contact magic". We are evolving a lot in techniques to measure the use of our systems based on the group's experience, intending to be closer to our customers.
Prediction for 2023
It will be the year of artificial intelligence. We see that more and more companies are adopting it, and it is not only large corporations; small companies can benefit from this type of solution. We want to democratize its use.
A desire to improve the sector
When we lose our fear of experimenting with new services, they are here to help us; we have to see them as an ally and not a threat… social networks will soon be one of the most used means of communication between people, and the sooner companies start to use them in customer service centres before they are preparing for the future.
Also Read : Tips For Managing Young Talent In Companies