The Companies That Use Big Data And Are The Best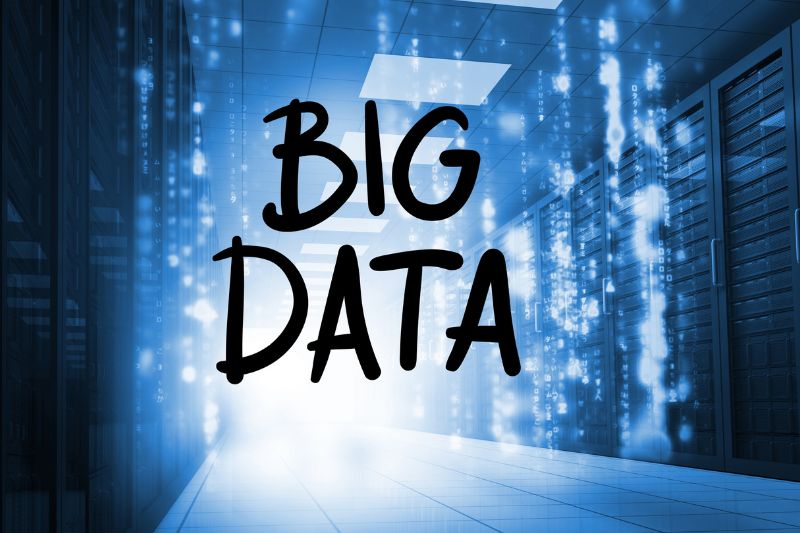 Big data is collecting and analyzing vast amounts of information to gain insights and make informed decisions. Big data enhances efficiency, personalization, and decision-making across various industries, showcasing its practicality and benefits for businesses seeking to harness valuable insights from data.
Here are some companies that were known for their effective use big data
Amazon
Amazon effectively deploys big data across its operations. It streamlines its supply chain, ensuring products are in stock when needed. Its recommendation system analyzes user behavior to suggest personalized products, boosting sales and customer satisfaction.
Additionally, big data helps optimize delivery routes and times, enhancing the efficiency of its vast distribution network. Amazon's comprehensive use of big data contributes to its status as an industry leader in e-commerce and logistics.
Google
Google leverages big data extensively in its core services. Its search engine employs big data analytics to deliver precise and contextually relevant search results, enhancing user experience. In advertising, it uses data to target ads effectively, maximizing ad revenue while minimizing irrelevant content for users.
Furthermore, Google's machine learning and AI research heavily depend on big data for training and refining algorithms, contributing to advancements in natural language processing, computer vision, and more.
Facebook
Meta Platforms, formerly Facebook, harness big data for multifaceted purposes. Extensive data analysis enables a deep understanding of user interactions, enhancing the user experience on social media platforms.
Moreover, it powers targeted advertising, allowing businesses to reach their desired audience effectively. Meta's extensive use of big data underscores its commitment to providing engaging user experiences and facilitating data-driven marketing on its platforms.
Netflix
Netflix relies on big data to understand what viewers watch and how they engage with content. This data-driven approach fuels its recommendation system, suggesting personalized movies and TV shows to users, boosting user satisfaction and retention.
Additionally, Netflix uses big data to inform its content creation decisions, allowing it to produce original programming that aligns with audience preferences. This synergy of data and content creation has made Netflix a powerhouse in the entertainment industry.
Tesla
Tesla harnesses big data from its electric vehicles to drive innovation. By analyzing vast amounts of real-world vehicle data, Tesla can continuously enhance battery performance, extending the life of its batteries and improving energy efficiency.
Additionally, this data fuels advancements in autonomous driving technology, making Tesla's vehicles safer and more capable. Using big data underscores Tesla's commitment to pushing the boundaries of electric vehicle technology.
Uber
Uber relies on big data to enhance its ride-sharing platform's efficiency and user experience. It analyzes data to optimize routes, reducing travel times and costs for riders. Pricing is dynamically adjusted based on demand, ensuring fair rates and driver incentives. Big data also enables Uber to predict demand patterns, allowing for proactive driver allocation to meet rider needs, ultimately making transportation more convenient and reliable for users.
Airbnb
Airbnb harnesses big data to enhance its platform. By analyzing user preferences and behavior, Airbnb offers personalized property recommendations to its users, increasing the likelihood of bookings.
Moreover, the platform employs dynamic pricing algorithms considering factors like demand, location, and property features to optimize pricing for hosts and guests. This data-driven approach enhances the user experience and host revenue on Airbnb, making it a valuable tool for travelers and property owners.
Walmart
Walmart leverages big data to transform retail operations. It optimizes inventory management by analyzing sales trends and supplier data, ensuring products are stocked efficiently. Big data also plays a crucial role in supply chain optimization, enabling timely deliveries and cost savings. Inside stores, Walmart uses data to enhance the shopping experience, such as optimizing layout and checkout processes. This comprehensive use of big data helps Walmart remain a retail industry leader.
IBM
IBM is a leading provider of big data analytics solutions and services. They empower businesses across industries to unlock the potential of their data by offering advanced analytics tools and expertise.
Organizations can gain valuable insights, make data-driven decisions, and optimize their operations through IBM's services. IBM's commitment to harnessing big data for innovation and efficiency makes it a trusted partner for businesses seeking to leverage the full potential of their data assets.
Alibaba
Alibaba, a prominent Chinese e-commerce and technology conglomerate, capitalizes on big data to enrich user interactions across its platforms. Through data analysis, Alibaba tailors product recommendations, streamlining the shopping experience for users.
Additionally, significant data insights enable the optimization of its e-commerce operations, improving supply chain management and inventory forecasting. Alibaba's strategic use of big data contributes to its success in delivering personalized services and fostering efficient e-commerce operations.
Twitter
Twitter relies on big data for various purposes. Real-time analytics help monitor trends and user interactions, aiding in the platform's responsiveness to current events. Big data is also at the core of Twitter's content recommendation system, suggesting tweets and accounts that align with users' interests.
By analyzing user behavior, Twitter continually enhances the user experience, making the microblogging platform more engaging and tailored to individual preferences. This data-driven approach keeps Twitter relevant and user-friendly.
Microsoft
A technology giant, Microsoft provides robust big data and analytics solutions via its Azure cloud platform. Additionally, Microsoft internally utilizes big data for product enhancements.
For instance, the Bing search engine leverages data to deliver more relevant search results, while the Xbox gaming platform uses it to improve user experiences and gaming performance. Microsoft's comprehensive approach to big data ensures its services remain competitive and continue to evolve in response to user needs and industry trends.
Apple
Apple employs big data to enhance its products and operations. In user experience, Siri's natural language processing capabilities benefit from extensive data analysis, making interactions with the voice assistant more seamless and accurate.
On the operational side, Apple optimizes its supply chain using data-driven insights to ensure timely production and delivery of its devices, thus maintaining high-quality standards and customer satisfaction. Big data is vital to Apple's commitment to excellence in user experiences and logistics.
Ford
Ford harnesses big data to revolutionize vehicle performance and safety. Big data analytics enable predictive maintenance, proactively identifying potential issues and reducing downtime for vehicle owners.
Furthermore, by analyzing data from sensors and cameras, Ford enhances vehicle safety features like adaptive cruise control and collision avoidance systems. The company also uses big data to create a more personalized and improved driving experience, tailoring features to meet driver preferences and needs.
Spotify
The music streaming giant Spotify utilizes big data to enhance user engagement. Its recommendation engine analyzes user listening history, preferences, and behaviors to curate personalized music recommendations and playlists.
This data-driven approach ensures that users discover and enjoy new music that aligns with their tastes. By harnessing big data, Spotify provides a highly personalized music experience, making it a popular choice for music enthusiasts and helping artists reach wider audiences.
Conclusion
In today's data-driven world, numerous companies harness big data to gain insights, enhance customer experiences, and streamline operations. Examples like Amazon, Netflix, and Uber demonstrate how data analytics can revolutionize industries, optimizing everything from recommendations to transportation. Embracing big data is increasingly crucial for businesses seeking to thrive in the digital age.
Also Read : The Most Advanced Technology Available To Any Business