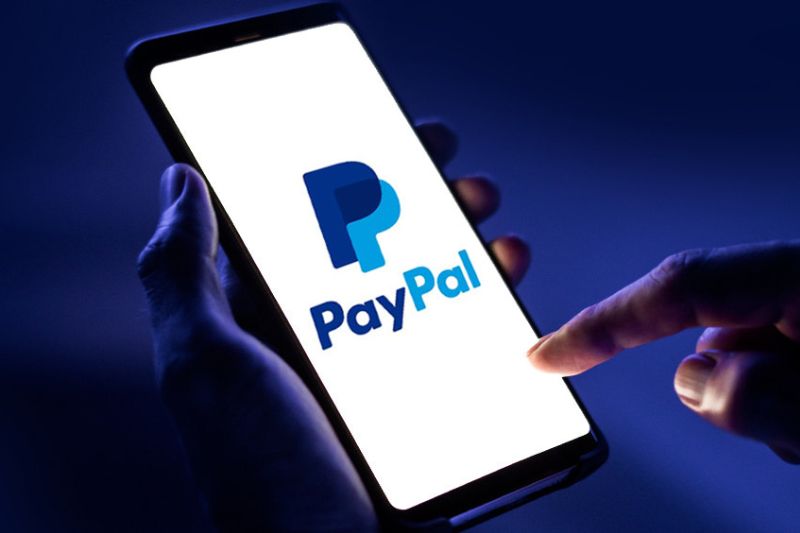 If there is a payment platform that has become a great help for freelancers and online entrepreneurs, it is PayPal, a digital payment gateway that has been very successful for a few years. It is an online payment method known to all for its security and age since it is a company founded in 1998.
Do you use PayPal in your business? If you want to know how to download and issue invoices from this payment platform, throughout this article, we will offer you all the things you need to know to do so.
What is Paypal? What is it for?
PayPal Holdings Inc. is a North American company whose mission is to facilitate online payments—it is considered one of the most successful technology companies in the digital sector. Initially, PayPal was created as an online wallet or wallet to store money directly from your credit card and then use it to pay for online services.
The company defines its website as "a service that allows you to pay, send money and accept payments without having to enter your financial data continuously. Pay with PayPal faster and more securely. Two hundred fifty million people in more than 200 countries and markets use PayPal. And in 25 currencies ."
One of the most notable advantages of PayPal for its users is the security it offers, as well as its ease of use, the immediacy with which transfers are made, and the automatic currency conversion it performs. In addition, PayPal can be highlighted so that the user is not forced to share financial information or bank details when making transactions online.
How does PayPal billing work?
Although PayPal is more than a platform to make payments on the Internet, that today can be applied to business projects today. In other words, one of the things that PayPal allows us to do is create and issue invoices, which you can then send to your customers.
That is why PayPal invoicing has a very positive aspect for SMEs and freelancers: it allows customers to issue invoices and payment formats without having to have a website or an online store.
To be able to do it, the first step to fulfill is to be registered on the platform, and you will only need your data, an email account, and establish a password for your new PayPal account.
Once you have registered, PayPal allows you to make payment formats and invoices through templates, solvable in three steps:
Enter the customer data and the amount of the payment.

You will receive a preview before sending the payment format, and you can send it directly from your account.

You will receive an email notification in your email when the customer completes the payment.
How do PayPal commissions work, and are they calculated?
At some point, you have wondered how PayPal obtains benefits to offer such comfortable and straightforward services. The platform has to monetize all those transactions, and it does so through commissions on each one of them. This means that for each invoice you issue through PayPal, a commission will be deducted from the total invoiced.
PayPal fees work as follows:
Paying or making purchases is free for the buyer.

Selling goods and services are subject to commissions.

Sending or receiving money from friends or family (as offered by Bizum) is free. However, commissions apply if it is necessary to use a debit or credit card or change currency.

In Spain, commissions are 3.4% of the amount of the sale, plus a fixed fee which, in our country, is €0.35.

There are two rate plans for sellers, although you must have a PayPal Business Account to access them. The first rate is the Combined rate, which includes variable commissions of between 1.9 and 3.4%, in addition to the fixed rate. The second rate is Interchange Plus, with an exchange rate (established by Visa and Mastercard) plus the fixed rate of €0.35.
How to create an invoice in PayPal?
In PayPal, the process of creating invoices is straightforward, and the platform will always guide you. These are the main steps you should follow:
In a standard account and a desktop browser, you will find, at the top right, two buttons that say "Send" and "Request," along with a button that says "More."

Click on "More," and a drop-down will open where you will find different options, including "Create invoice."

When you choose this option, a new screen will open in which an automatic invoice will have been generated, and you will have to fill in the fields, thus customizing the format of said invoice.

Once you have the invoice to your liking, you will only need to fill in the fields with the client's data, concept, a message for your client, and other options.

You can also include terms and conditions and apply the corresponding VAT rate.

Finally, you will obtain a previous version of the invoice before approving it, which you can save in drafts or send to the client simultaneously.
How are PayPal invoices issued?
Issuing invoices in PayPal is straightforward. When you have all the data registered in the template and agree with what is included in the invoice and its format, click on the "Send" button. Depending on whether you use the app, mobile version, or a PayPal Business Account, the instructions may vary slightly, but the platform will always guide you so that the steps are simple and concise.
When you have already sent your invoice to the client or clients, they will receive this invoice in their email inbox. They can check that the data is correct in that email before clicking on the "Pay invoice" button. Once they do this, it will take them to the PayPal page, where they will have all the invoice details and can complete the transaction.
In case your PayPal account has been recently created, for security reasons and to fight money laundering, you will not be able to receive payments within 14 to 21 days. Once this period has passed, and after processing ten invoices, the costs will be made immediately.
Also Read : How To Feel More Comfortable On The Phone