What To Consider Before Quitting a Job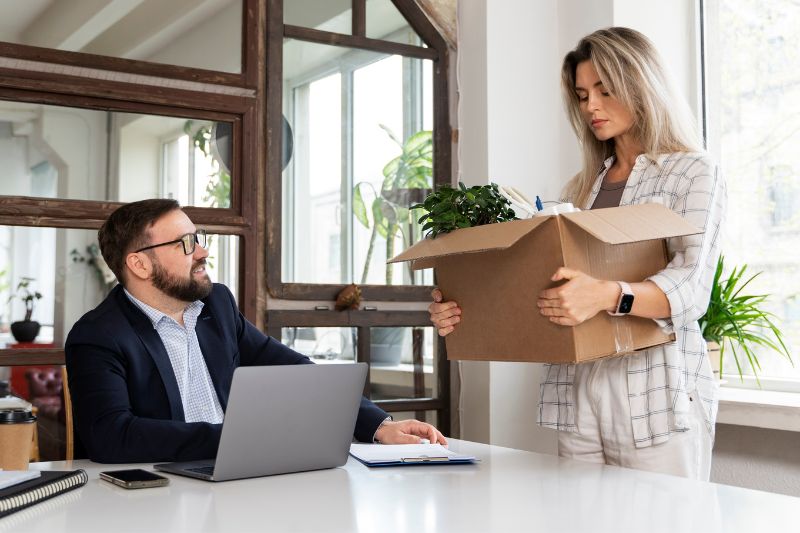 When starting a job, over time, if the employee does not feel comfortable, he begins to look for new job offers. The decision to quitting a job can be for different reasons, but the most common is disgust with their bosses or financial compensation.
Employees have different goals. Some want to train, others are looking for a better salary, and others would like a position that matches the image they wish to represent. For this reason, it is first necessary to analyze the real motivation for quitting a job.
Before deciding to quitting a job, it is essential to consider the side benefits that you had in your previous job, that is, reevaluate your current benefits with your priorities.
Although the labor market presents different options, it is essential to analyze whether it is worth changing the work environment without having a definite reason. If you are looking for another line of business, you could talk to the human resources department if there are any vacancies within those areas in the same company.
When the employee resigns, it is time for the bosses to consider whether or not it is worth retaining their employee.
How To Make My Employee Not Resign
Although there are many applicants for different vacancies, choosing the right one is tricky. Suppose we find the person we think is the ideal fit for the job. In that case, they may have other ambitions in life or just don't fit the company, taking into account the time to adapt to the position, the organization, and the training process again.
We recommend that managers have a calm and honest conversation with their employees to discover their true wishes and reasons for leaving the company. This way, you can calmly discuss your advantages in his job and learn how to motivate him to stay. They often decide to stay because of their friendly relationship with their work team.
In this same conversation, the disadvantages of the team and the company are known if it is as honest and safe as possible. The workload in the work team is compared, and if it is unbalanced, the conversation can start to change the assignments or reduce the team to make a change in the payroll system.
Salaries, benefits, bonuses, or other additional guarantees can completely change the decision of employees to stay or leave a job.
As a boss, you can calculate with your employee the economic percentage that the company invests in the employee, such as advanced training, insurance, parties, transportation, and other services, which may not be contemplated in their following vacancy.
If the employee's decision is not related to payroll but is looking for a professional challenge, you can talk about giving them the option of working part-time or remotely. This way, he has additional time for his personal life or to work freelance and earn extra money.
If you are an effective employee who meets your goals, you should not be afraid of this decision. If the employee feels comfortable, he will go the extra mile.
When employees feel dissatisfied with their job, you can assign them tasks of higher responsibility. The employee is ready for a higher position. You can train him in these challenges and create time for the boss to look for a vacancy within the company type of hierarchy.
What To Do When The Employee Makes The Decision Not To Resign 
If the employee has decided to stay, it's worth paying close attention to for some time. His actions will differ, and possible scenarios with other employees must be considered.
It is essential to mention that if the employee decides to resign after a short time, it is better to let him go. It is possible that it may be becomes a means of manipulation at this point.
Also Read : Tips To Improve The Employee Experience