What Is Email Marketing? And Benefits Of Email Marketing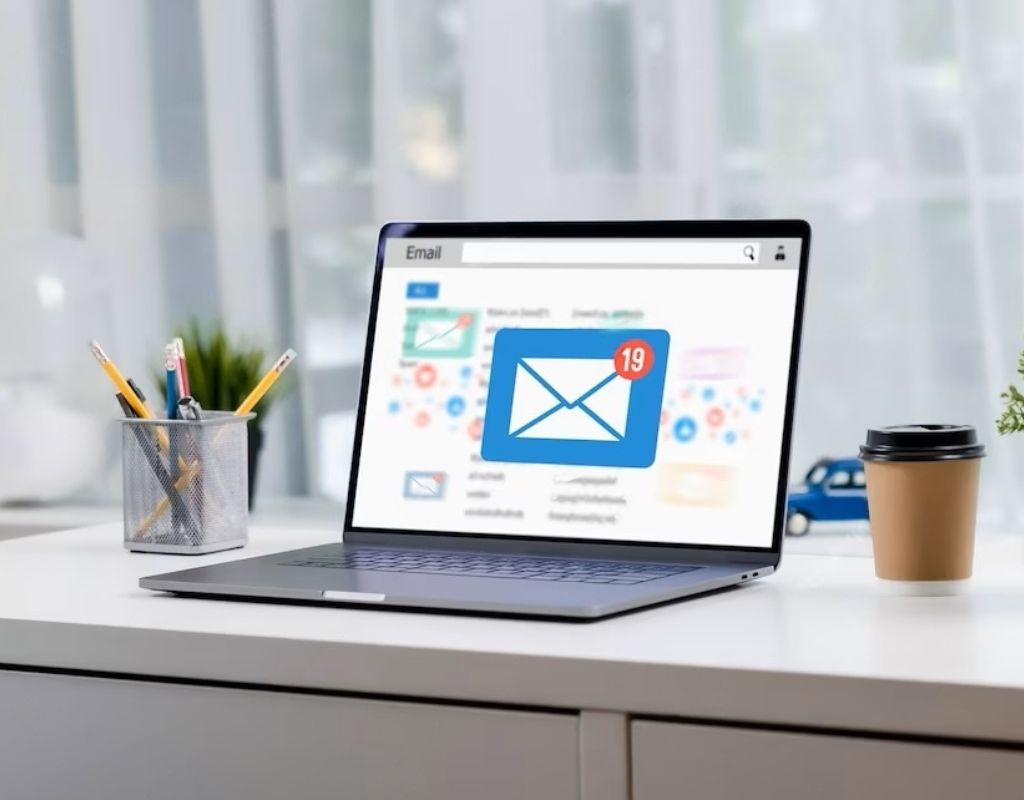 Email marketing is a digital marketing strategy that involves sending emails to a group of individuals or subscribers to promote products and services, building relationships, or achieving specific marketing objectives. It's a powerful and cost-effective tool businesses use to reach their target audience directly through their email inboxes.
Differences between recruitment email marketing and loyalty email marketing
Recruitment Email Marketing and Loyalty Email Marketing are distinct strategies within the broader realm of email marketing.
Recruitment Email Marketing 
Recruitment Email Marketing aims to acquire new customers or subscribers. It focuses on introducing the brand, products, or services to potential customers. It encourages them to take specific action, like making a first-time purchase or signing up for newsletters. These emails are often sent more frequently to engage and nurture new leads, using compelling content to generate interest and conversions.
Loyalty Email Marketing
On the other hand, Loyalty Email Marketing is designed to retain and engage existing customers. It nurtures customer relationships through personalized content, product recommendations, exclusive offers, and updates. The goal is to encourage repeat purchases and foster brand loyalty. Loyalty emails are typically less frequent but highly tailored to individual preferences, reinforcing the brand's value and maintaining customer satisfaction.
Benefits of email marketing for brands
Email marketing offers several compelling benefits for brands, making it a valuable tool in their digital marketing arsenal.
Cost-Effective: Email marketing is cost-effective because it eliminates printing and postage costs associated with traditional marketing methods. Brands can reach a large audience with a minimal budget, making it an ideal choice for businesses of all sizes.
Targeted Communication: Brands can segment their email lists based on demographics, behaviours, or preferences, allowing for highly personalized and relevant content delivery. This tailored approach increases the chances of engagement and conversions.
High ROI: Email marketing often yields a high return on investment. With the ability to reach a receptive audience directly, the cost per conversion is typically lower compared to other marketing channels.
Automated Campaigns: Automation tools enable brands to set up drip campaigns, welcome series, and abandoned cart reminders. These automated sequences nurture leads and maintain customer relationships without constant manual intervention, saving time and effort.
Measurable Results: Email marketing platforms provide comprehensive analytics, allowing brands to track metrics like open rates, click-through rates, and conversion rates. This data-driven approach enables continuous optimization for better results.
Brand Building: Consistent and well-crafted emails help reinforce brand identity and establish trust with recipients. Over time, this can lead to increased brand loyalty and customer retention.
The role of email marketing in the conversion funnel
Email marketing plays a pivotal role in the conversion funnel, guiding prospects through the stages of awareness to eventual conversion.
Awareness: In the initial stage, email marketing introduces potential customers to your brand, products, or services through engaging content, newsletters, and welcome emails. It creates awareness and encourages them to explore further.
Interest: Email campaigns can nurture leads by providing valuable information, educational content, and personalized recommendations. These emails pique the audience's interest and keep them engaged, moving them closer to conversion.
Consideration: As prospects show interest, email marketing can offer in-depth product information, testimonials, and exclusive offers. These targeted emails help prospects evaluate their options and consider your offerings more seriously.
Conversion: The ultimate goal of email marketing is to drive conversions. This can be through purchases, sign-ups, or other desired actions. Well-timed, persuasive emails with compelling calls-to-action (CTAs) lead prospects to take the desired action, sealing the conversion.
Retention: Email marketing plays a role in customer retention after post-purchase or conversion. It nurtures existing customers with post-purchase emails, loyalty programs, and personalized content to ensure repeat business and brand loyalty.
Conclusion
Email marketing is a precious and versatile digital marketing strategy that offers numerous benefits to brands. It is a cost-effective communication method, allowing businesses to reach a broad audience while maintaining a personalized touch through segmentation. With its high return on investment, automation capabilities, and detailed analytics, email marketing enables brands to engage customers effectively and measure the impact of their campaigns.
Email marketing also plays a crucial role in the conversion funnel, guiding prospects from awareness to conversion and post-conversion retention. It introduces potential customers to a brand, nurtures their interest, aids decision-making, drives conversions, and fosters long-term loyalty.
Also Read : Customer Loyalty And Negotiation