Keys To Giving a Good Presentation In Public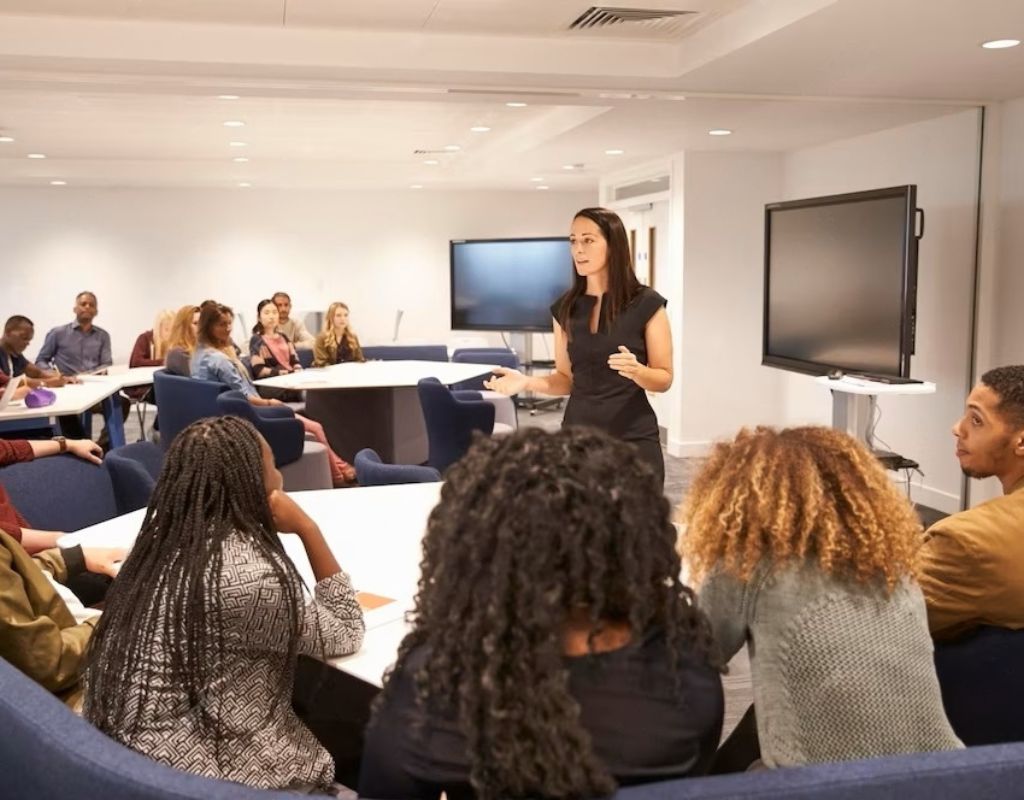 Speaking in front of a group of people who are attentive to your message is quite scary. Therefore, we have compiled these keys to give a good presentation in public.
The majority of exhibitions that are held go wrong not because of the lack of knowledge or preparation of the person exhibiting. If not, due to deficiencies in their communication and dissemination skills.
Suppose you are one of those who have suffered this on some occasion at Formate. In that case, there are many free online courses, "Presentation of Communications in the Media." You will be able to learn how to make public presentations before the media or before large audiences. They will teach you how to prepare an excellent oral presentation in different media. Communication skills. And discover the effects of negative communication.
Keys to giving a good presentation in public
Previous Planning
Identify the main message: The message must be short, and you must be able to describe it in less than 15 words. Choose a topic that you master, and this will make you connect better with your audience. If you talk about what you know, you will feel more confident.
Adapt to your audience: Analyze your audience, talk about what you would like to hear. Put yourself in your listeners' shoes to find out what their interests may be.
Tell your story: Remember the outline of the narrative: introduction, middle and end. This will make them pay more attention to you. You introduce the listener to your story.
Create attractive audiovisual support: We often accompany our "PowerPoint" presentations; this is not indispensable, but it will make our message more visible and our presentation more dynamic.
Practice: In front of the mirror, in front of your friends or family. Practice and practice until you feel confident with your text.
During The Presentation
Start with enthusiasm: The first minutes are fundamental, and these are when you realize whether or not you have connected with the audience.
Smile and keep your gaze:Create a connection with your listeners. First, look at your audience. Keep a smile, and this will calm your nerves.
Correct use of voice: Do not scream. What you must do is project your voice well. She plays with the tones of her voice. Increase speed in some sections and emphasize.
Body expression: Meanwhile, try to move naturally and flexibly and make open and confident gestures.
Relax and breathe: Control your nerves; don't speed up. Speak slowly and vocalize. During the exhibition, he takes small pauses to catch his breath.
Have Fun: Finally, best of all, have fun exhibiting. Your listeners are going to perceive it. They will make your presentation much more enjoyable.
Remember, the more you act like yourself, the more confident you will be and the easier for the audience to relate to you.
Also Read : Investment Goods: What They Are And What You Need To Know