Job Interviews: Types And Tips Part-2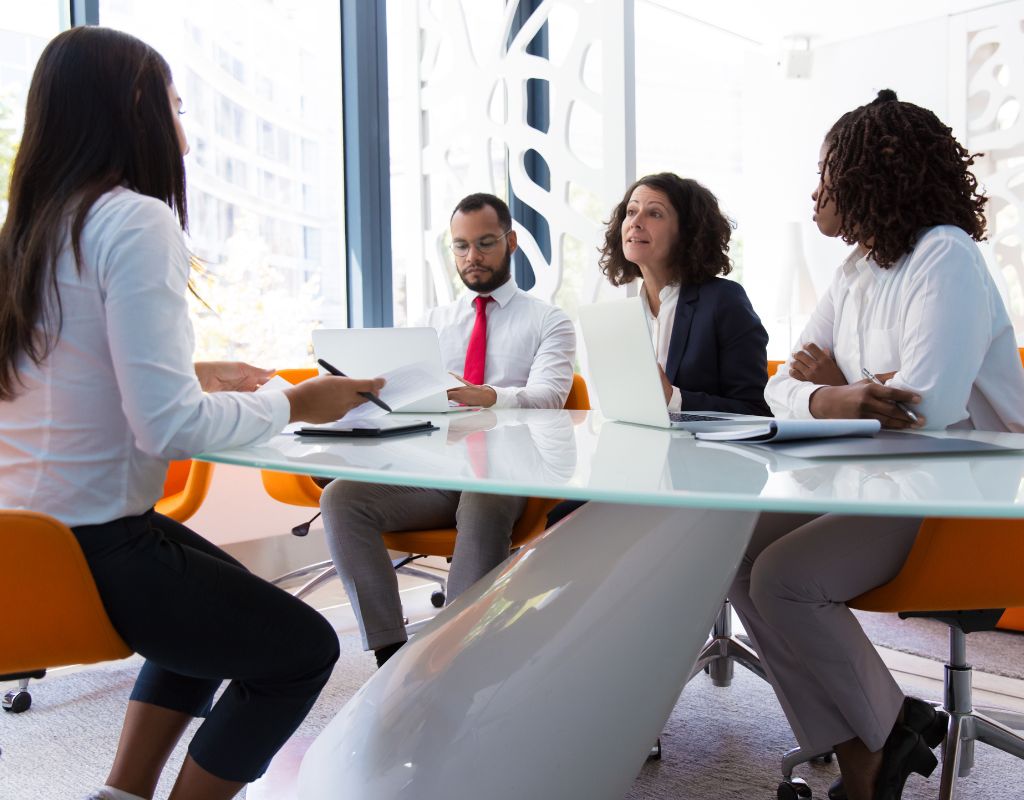 In the article " Job interviews: types and advice (part-1), " we have talked about telematic job interviews, that is, those that are carried out using video calls, and what are the advantages of resorting to technology during a process of selection.
In this article, we explore face-to-face job interviews, both individual and group, and their advantages and disadvantages.
Face-To-Face Interview
Face-to-face job interviews can be individual or group. In both cases, the most important thing is to appear natural and not act, keep your nerves at bay, and control your gestures and posture, demonstrating professionalism and consideration. 
In face-to-face interviews, there are many factors that human resources managers take into account, such as the words and tone used, the content of the answers, body language, eye contact, etc.
It is advisable to show up to a job interview with appropriate clothing: a careful style, but not exaggerated, is a well-valued and pleasant detail.
Group Dynamics
In many selection processes, the group job interview is in vogue, a dynamic that provides much information about the candidates, especially for teamwork and sales positions. Group dynamics is a type of verbal discussion technique of confrontation where there are different points of view about a situation exposed by the recruiters.
The situations exposed can be:
Realists: A real case.

Surrealists: A fictional situation. They are the most common.

With Assigned Roles: Each participant plays a role or role assigned in advance.

With unassigned roles: Roles are assigned spontaneously.
To face a group dynamic effectively and flexibly, you must pay attention to the instructions provided and be very clear about the time you have available. This last point is essential because it reveals the candidates' time management capacity. 
In the case of having an assigned role, it is essential to previously set in mind the objectives and the path to follow to proceed calmly and effectively throughout the exercise.
It is common for the participants to wear a sticker with their names in group interviews. Still, if they do not wear them, a positive practice is to break the ice by encouraging other people to introduce themselves by saying their names.
Participating as much as possible is essential, always remembering that going too far can be seen as an inability to leave space for others. Letting all the group members speak and listen carefully to their interventions will be evaluated as positive points. 
A good practice to show the attitude of listening is to integrate the comments of others into their participation.
Advantages Of Face-To-Face And Group Interviews
Although online interviews streamline selection processes (time optimization, reduction of the cost of the entire procedure, nullification of distances), face-to-face interviews help recruiters to detect important aspects of candidates that cannot always be captured in a video call. 
Non-verbal language, indicated by posture, gestures, gaze, and movements, is an essential factor when choosing a candidate because they reveal characteristics that are sometimes not noticed at first and that counts a lot about his inner world and attitude in general.
The primary advice is to control agitation, be cordial and natural, not lie, and arrive at the job interview prepared: having previously made a list of our strengths and weaknesses, with good research (if possible) done about the company that offers the job and about its business and, having rehearsed the possible answers a bit.
Also Read : Job Interviews: Types And Tips Part -1