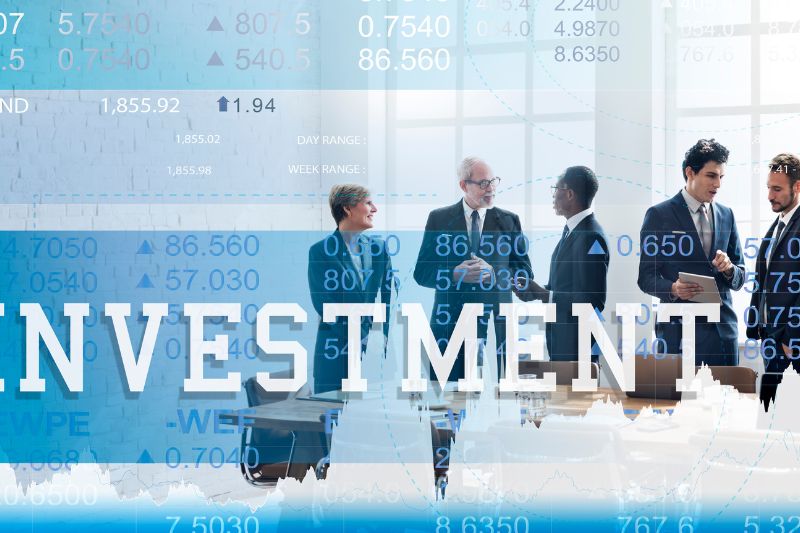 Investing is one way to protect against inflation and, at the same time, add value to your funds.
Today, several applications can open the gates of investing for you without ever leaving your home. And that's what we're going to show today.
Before discussing the apps, let's discuss a few investment risks. You should only invest as much money as you are willing to lose. No one ever guarantees the yield.
Therefore, you should only invest free funds. The stock market is unpredictable and reacts to political, economic or natural events. Just as you can earn €1,000 in two days, you can be down 50% weekly. Also, always read the investment conditions in the given service.
Investing through the banking application
In addition to classic applications for investing, traditional banks are starting to offer the possibility of investing today. The advantage is that you don't have to send your money or photos of you or your OP (which is mandatory for most applications for security reasons) to foreign services.
The disadvantage is that the investment offer in most banks is limited to funds only. Since this investment is designed for the general public, it brings with it a relatively low risk and also low returns. Almost every bank offers this option. If you are interested, look at the application of the given bank or ask directly at their branch.
Revolut
Revolut is a British bank that initially started as a fintech company. In addition to a classic account, it will offer you the option of investing in cryptocurrencies, commodities and shares. You can buy them like in other investment applications, but their selection is limited.
You can invest from €1; the fee is 0.25% per transaction, which is a relatively low value. If you want to open a Revolut account and start investing, you can do so here via our link.
Finax
If you belong to a group of people who do not have time to devote to investing but at the same time want to appreciate their property gradually, Finax is the right thing for you. It is a project that two experts support with many years of experience in finance.
All investments are made for you, considering risk distribution, high profitability and your goals. You then determine the riskiness and strategy according to what suits you best. Both establishment and trading are then completely free. All you pay is an annual fee of 1% of your portfolio.
eToro
With more than 3,000 stocks on offer, eToro is one of the largest online investment platforms. Of course, it also offers cryptocurrencies, commodities, currencies and funds. Thanks to its simplicity and the possibility of a "virtual portfolio" where you do not spend real money, it is also suitable for beginners.
Like Robinhood, you invest for free and useful features include "copying the best investors". If you are still determining when and what to buy, you can set up automatic mirroring of investments. This means that when they buy, you buy too.
Trading 212
Trading 212 was the first online exchange that offered to invest without fees in Europe and the UK. It has over 14 million downloads, and you can invest from €1. In its portfolio, you will find a total of more than 7,000 shares and funds. It also offers 24/7 support and a user-friendly application.
You can register directly in the app or by using this link, thanks to which you (and I) will be able to receive free promotions worth up to €100. Just create an account and send the first money to it.
Also Read : How To Earn Extra While Driving By Working? 5 Things You Need To Get Started