The Nokia G11 Plus With a Fantastic Battery And Camera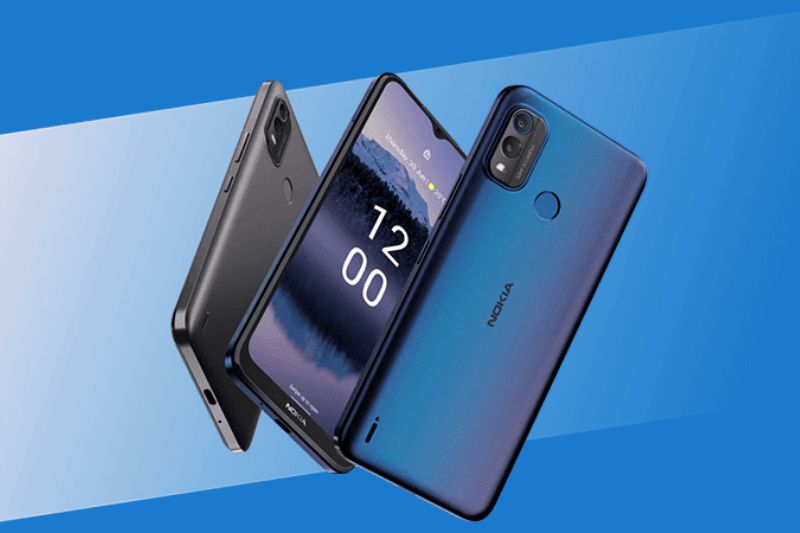 Little by little, Nokia is revealing its entire catalog for 2022. A few months ago, we told you about the Nokia G21, and now it's the turn of the Nokia G11 Plus, an entry-level phone with an exciting battery and photographic section.
We are talking about a phone that resembles its predecessor, the Nokia G11, although we found a series of improvements in the camera that are worth mentioning.
Design and features of the Nokia G11 Plus
On an aesthetic level, we find a smartphone that offers a conventional design and makes it clear that we are facing an entry-level range, mainly due to its more visible front frames than in other more expensive models.
Of course, despite being a cheap phone, it does not dispense with a fingerprint reader on the back, a headphone jack, and splash resistance, three details to take into account.
Moving on to the technical characteristics, the screen of the Nokia G11 Plus is made up of a 6.52-inch LCD panel, HD+ resolution, and 90 Hz refresh rate, so we are dealing with a model that offers a great multimedia section despite its low price.
As indicated on the manufacturer's website, the processor that will give life to this phone will be a Unisoc T606, accompanied by 4 GB of RAM and 64 GB of storage that you can expand up to 512 GB through its microSD card slot.
Turning to the photographic section, the camera of the Nokia G11 Plus is surprising since, in the rear module, we find a 50-megapixel primary sensor and a 2-megapixel depth sensor. To this, we must add an 8-megapixel selfie camera more than the solvent configuration that will meet expectations. Let's remember that we are facing a cheap phone.
In The End 
Last but not least, to say that the autonomy of the Nokia G11 Plus will be its other great exponent. The manufacturer does not indicate the capacity, but it does boast up to 3 days of autonomy, in addition to a 10W fast charge. The icing on the cake is Android 12, so you can enjoy the new features of the latest version of Google's operating system.
Also Read : We Know About The OnePlus 10T, The Manufacturer's Next Flagship Killer