How Virtual Assistants Can Help In The Insurance Sector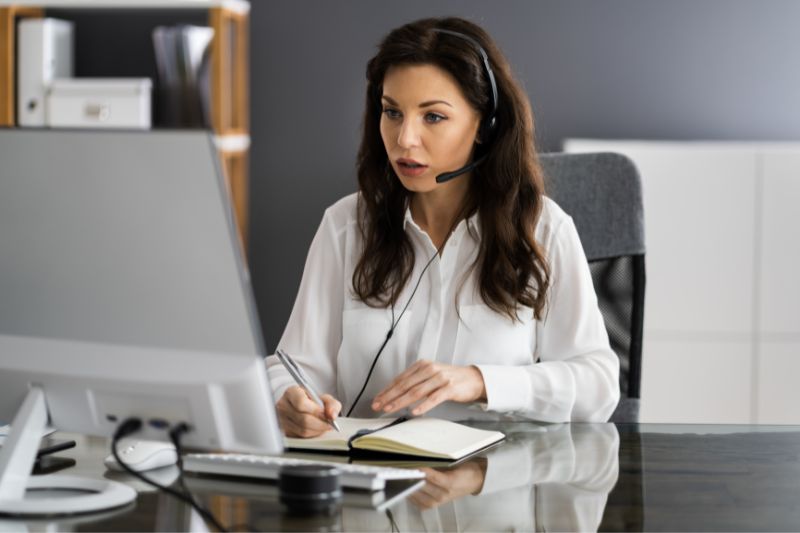 Virtual assistants or chatbots can significantly help companies in the insurance sector. In this article, we will see the different applications of this technology and what advantages it brings to insurance companies.
In a society in which the culture of immediacy comes hand in hand with the digital revolution in which we live, the traditional insurance sector must evolve and adapt quickly if it does not want to lose the market. Competition is increasing with the appearance of Insurtech, and customers are increasingly demanding and are used to faster processes.
This is where new technologies can help insurance companies improve their processes' effectiveness and efficiency, win new customers and retain those they already have. Artificial Intelligence, Machine Learning and other analytical techniques can be applied in different processes and areas, such as product and service development; management, marketing and product offer; commercial network development; portfolio management and customer area; subscription and issuance of policies; benefits management; or claims management.
Virtual assistants or Chatbots can help with customer service, managing questions, requests or claims, and assisting the commercial network of companies. We will see both examples and what advantages this technology brings to insurance companies.
Virtual assistants as a communication channel with customers 
Virtual assistants or conversational Chatbots are currently used for customer service. When a client needs some information, they want an immediate or fast response in a comfortable and personalized way. Regardless of the time or the place from which you communicate.
Therefore, virtual assistants can help enormously in this task. They allow the cognitive process of conversation with a user to be simulated using natural language, offering immediate and personalized responses 24 hours a day, 365 days a year, regardless of the customer service hours of the call center.
They also bring many other benefits to companies, as they take a heavy load off the company's call center, collect useful information about the customer experience, are scalable and adaptable, and are fast to develop and maintain.
Virtual assistants as assistance to the commercial network
Among them are assisting the commercial team and resolving their doubts about coverage. This task falls on the subscribers because they have a broad vision of the business and a detailed knowledge of the technical standards of the companies.
"If I had to cite a challenge in the development of our work, I would say that it is to maintain daily and effective interaction with the various areas of the company, such as commercial". And it is that the workload of subscribers and the number of various tasks is very high.
The application of a virtual assistant to assist the commercial network of companies in the insurance sector achieves:
Reduces the dedication of technical support by subscribers.

Provides the commercial network with a fast, straightforward communication channel for technical support.

Minimizes the technical training costs of the sales network.
How we help the insurance sector decide
We have been helping leading insurance companies to improve their business processes efficiency for more than ten years. We are updating and adapting them to the new times marked by the market through Advanced Analytics and Artificial Intelligence techniques.
Also Read : What To Consider Before Quitting a Job