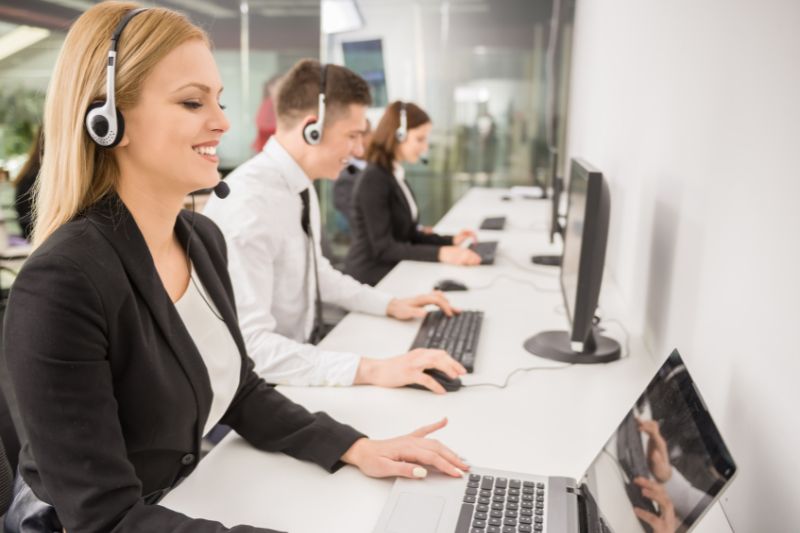 In a market where the customer is king, quickly knowing and understanding all customers is a competitive advantage that every company wants to achieve. Customers choose a multitude of ways to communicate. The most widespread and the one we continue to reserve for our valuable interactions is the telephone channel.
Within this channel of communication and management that companies use to satisfy the needs and expectations of the client, the agents are the decisive elements who, with their experience, knowledge, and communication skills, transmit the company's message and pick up the voice of the client.
Where and how is it possible to take advantage of the Voice of the Customer?
The service centers select and train these agents to specialize in functions such as:
Management of specific services, such as requesting a medical appointment.

Technical or functional assistance services, such as administrative procedures.

Business processes for customer acquisition.

Low strategies and customer loyalty.
In addition, service managers want to combine a good customer experience (CX, NPS) with other operational and performance objectives, which may differ in each business or service. However, the common goal is to respond to a higher volume of calls per agent and have a higher resolution rate, a higher capture rate, and a lower abandon rate.
Factors such as the average duration of the calls, the experience of the operators, their skills and training, and of course, the quality and price of the service offered, compared to that of the competition, are determining factors for commercial success. All these aspects are contained in the calls that the agents manage daily. However, it does not access information since it is presented in an unstructured and chaotic manner.
Speech Analytics allows you to work with massive volumes of calls
A tool like Speech Analytics will allow us to work with huge volumes of calls, combining it with the latest organization and information analysis techniques to obtain Insights of high value for the business.
As users, we hear "this call may be recorded to improve the service." Traditionally, calls were listened to manually by people, but today technology allows this text to be transcribed (Speech2Text), and the interlocutors, tone, sentiment, keywords, categories, closing phrases, etc., to be identified.
Along this line, it is necessary to have powerful tools and expert personnel in service management and in carrying out improvement projects based on Speech Analytics, as we have been doing at Inycom.
Finally, these activities are being completed with automatic systems, which can help reduce the managed volume of calls. Still, some, like IVRs, began to provide poor user experiences due to ineffectiveness.
This is improving, and the increasingly powerful Voice Bot, based on available tools from large providers such as Alexa from Amazon, Siri from Apple, Cortana from Microsoft or Ok Google, is based on Artificial Intelligence and Machine Learning and the knowledge layers of necessary in each case, will allow significant advances in the future, such as those that Chatbots are already achieving, to complete these services that are provided to users in an omnichannel manner.
Also Read : A company's Attractiveness As An Employer Also Depends On The Benefits It Provides To Employees.